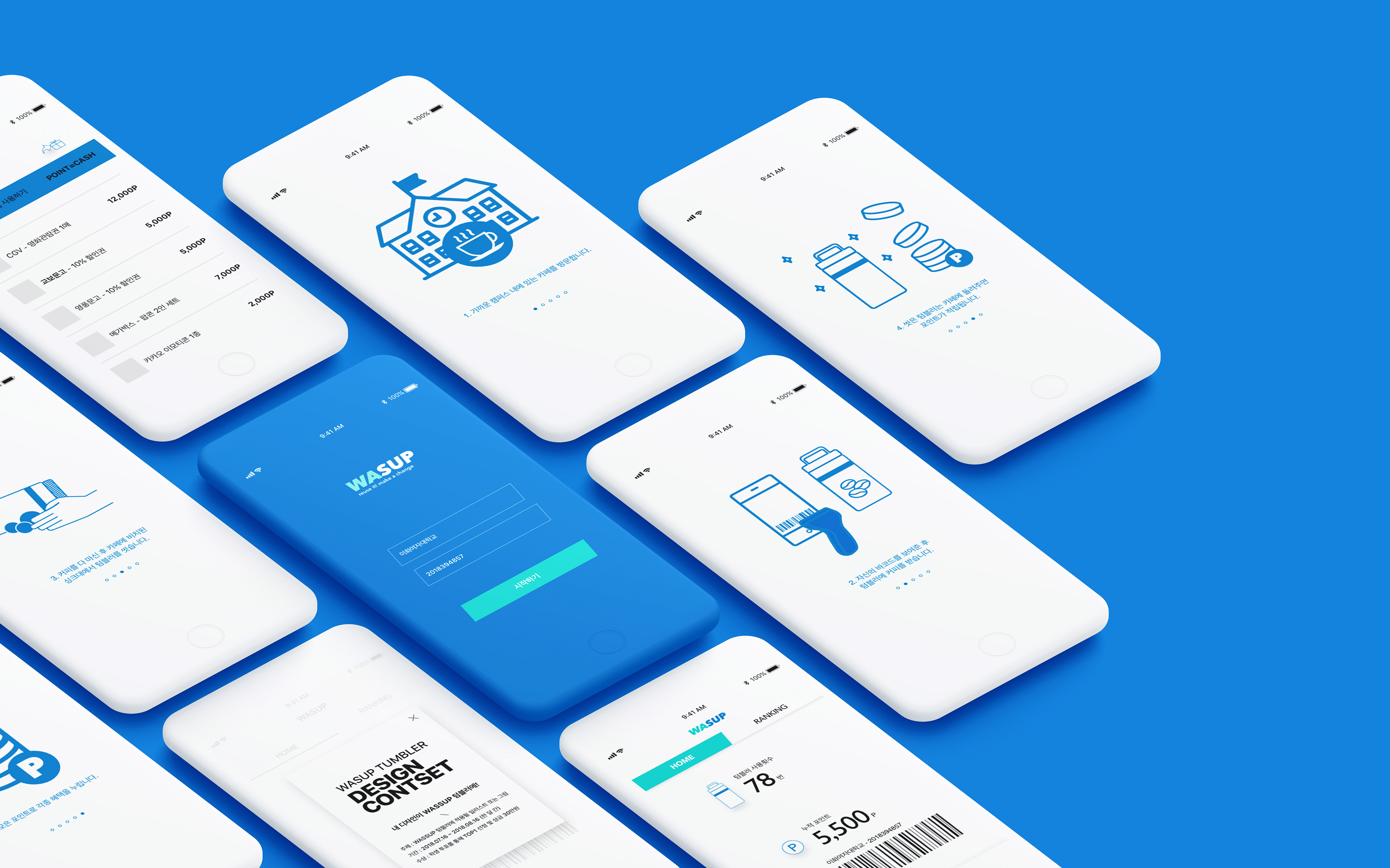 The aim of this project is to work with Seoul Up-cycling Plaza to apply service design methods and tools, to engage Seoul City citizens and businesses in more sustainable futures by reducing their production of waste, understanding the value of up-cycling and reusing products as part of broader strategic aim of creating an eco-friendly city. 
In order for the Seoul Up-cycling Plaza to grow in prominence this project explored opportunities for extending the strategic role of the Plaza by developing new services that engage individuals and communities in understanding the material value and opportunities of waste and translating these into new forms of knowledge and more sustainable ways of living.
Team
 Mateus Machado, Sujin Park, Jaheon Koo, Boseul Kim, Soomin Kim, Yunchae Kim, Junwon Yun, Junghoo Lee
Client
 Seoul Design Foundation, Seoul Upcycling Plaza, Samsung Art and Design Institute
Participated in the entire research process, apply service design methods and help to bridge communicating cross-cultural contexts.
"How might SUP encourage university students to change 
their behaviour towards coffee cups and plastic bottles, 
increasing the adoption of reusable alternatives?"
​​​​​​​

Half of the world's plastic goes into products that are used only once. To reach Seoul's 2030 zero-waste goal, it is essential to address single-use products. This situation led us to decide to start from a small, controlled environment and create a trend. WASUP is a platform to encourage the adoption of reusable tumblers in the daily life of university students, creating value to promote behaviour change.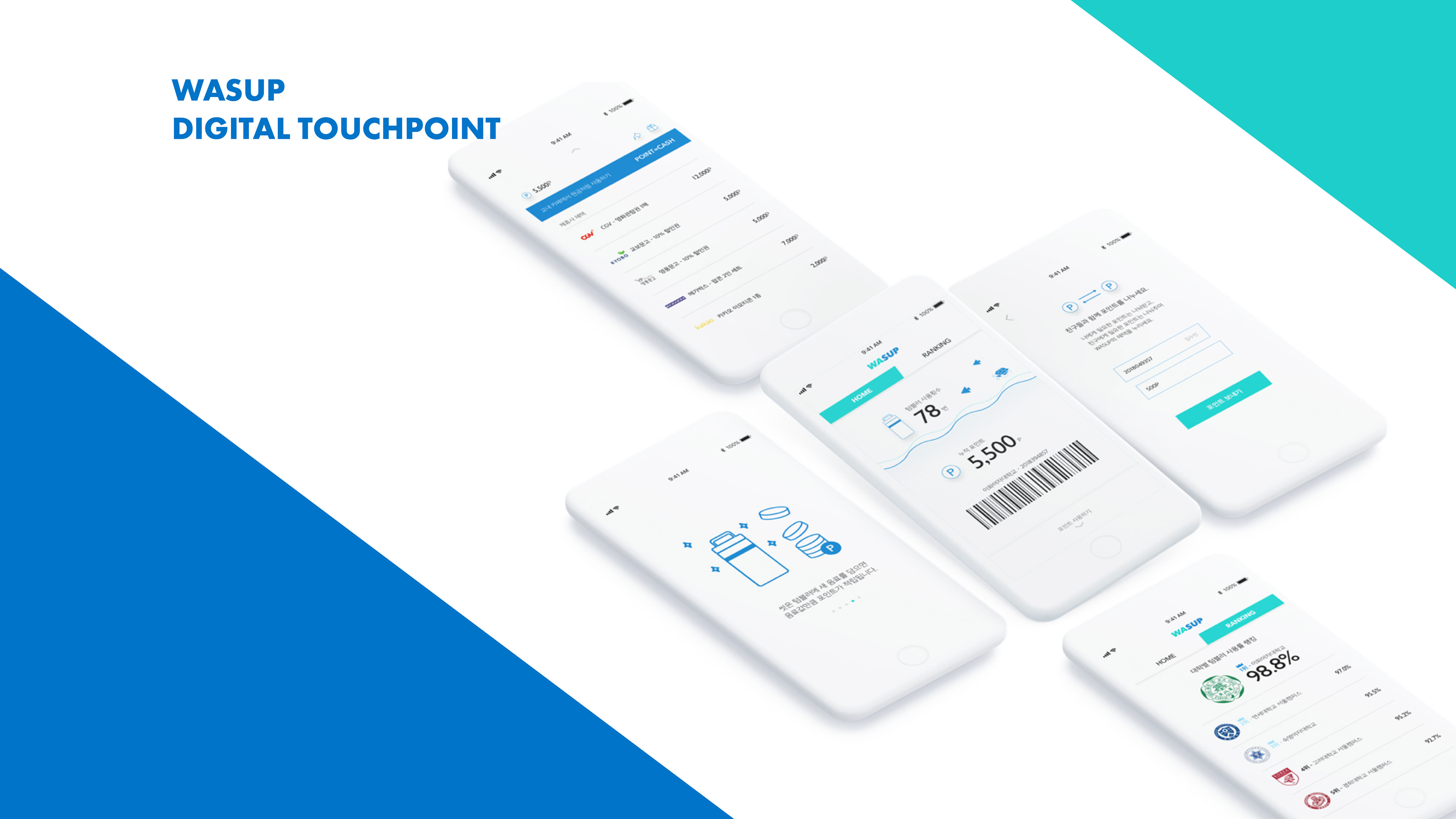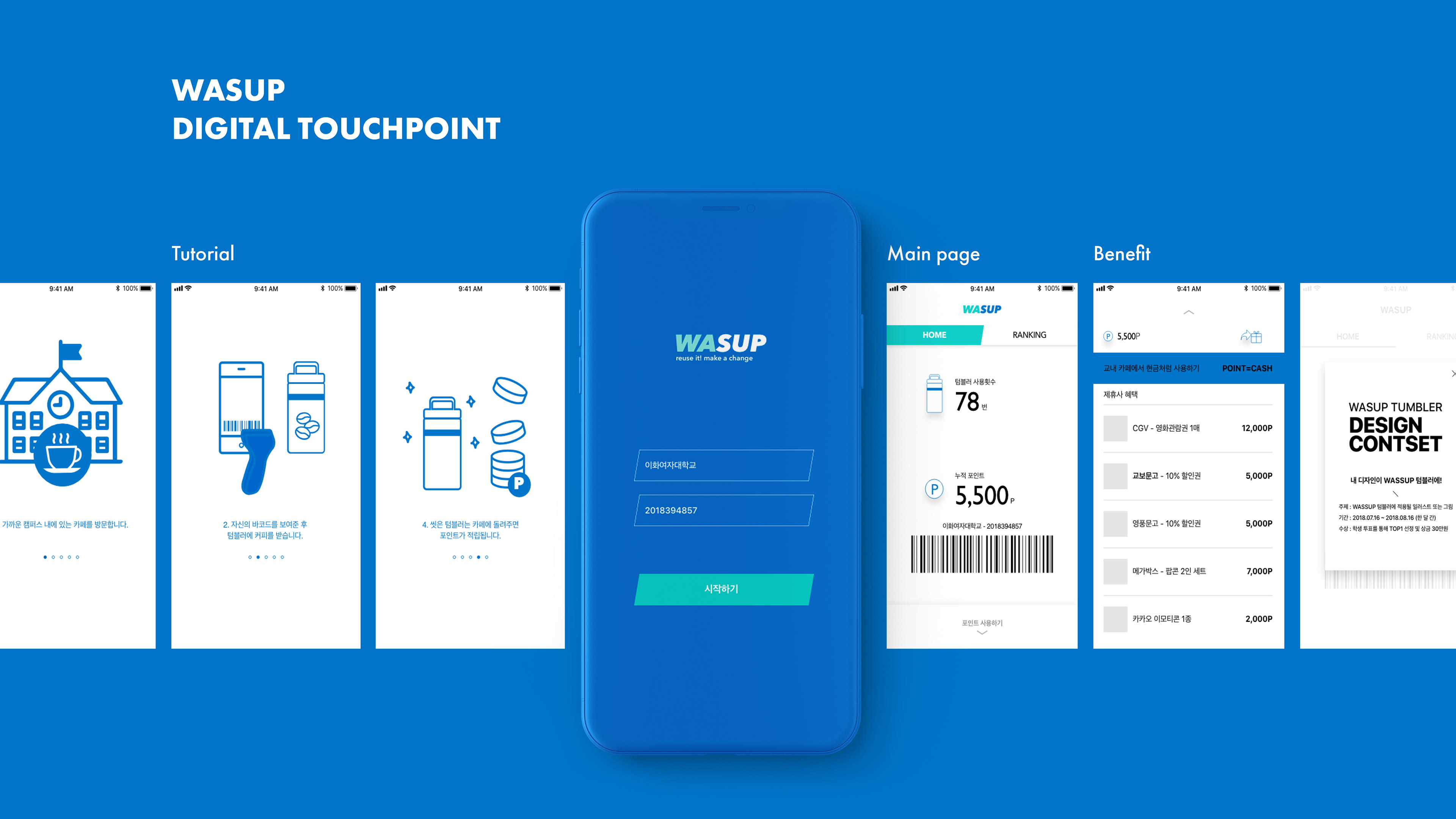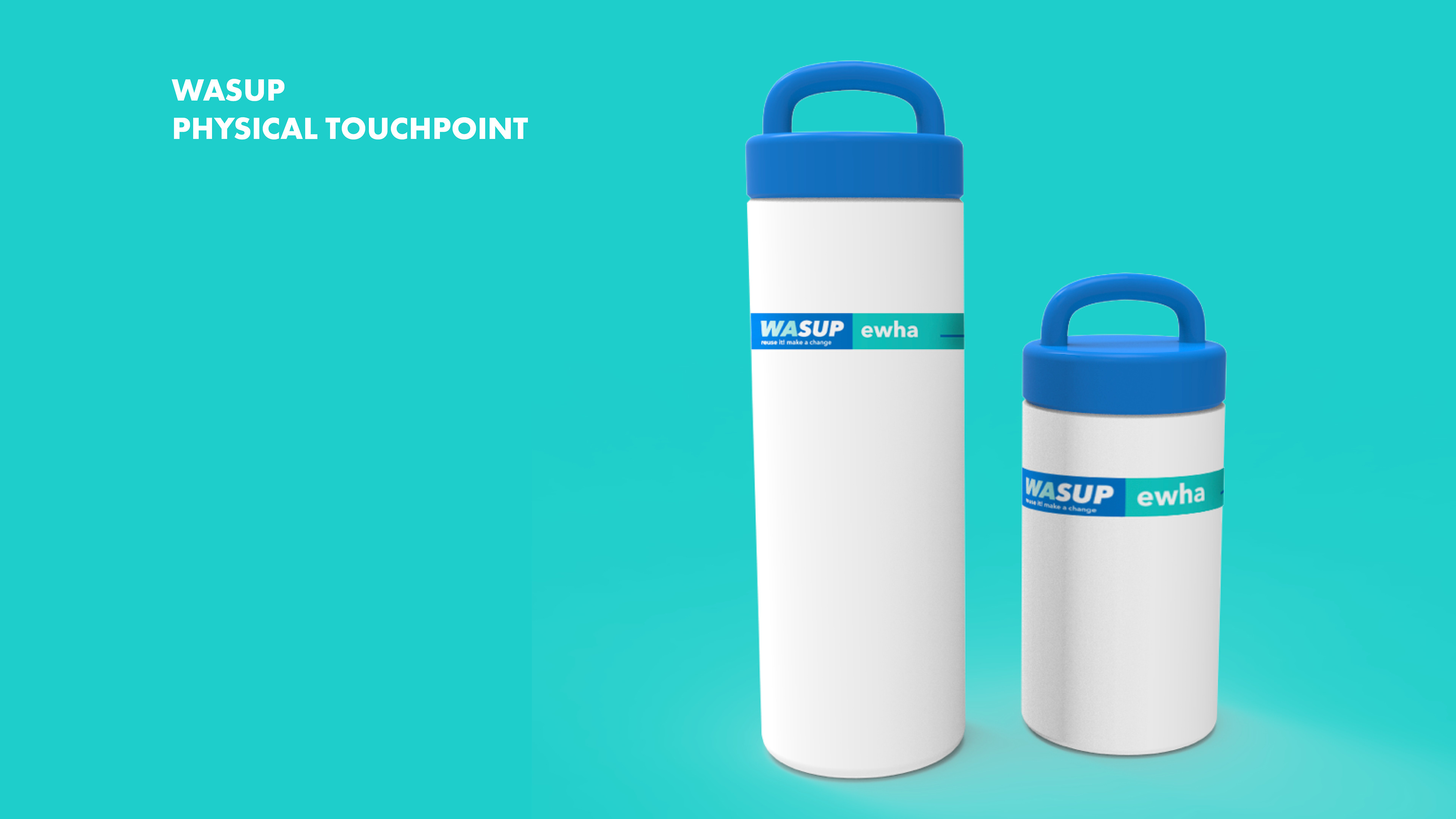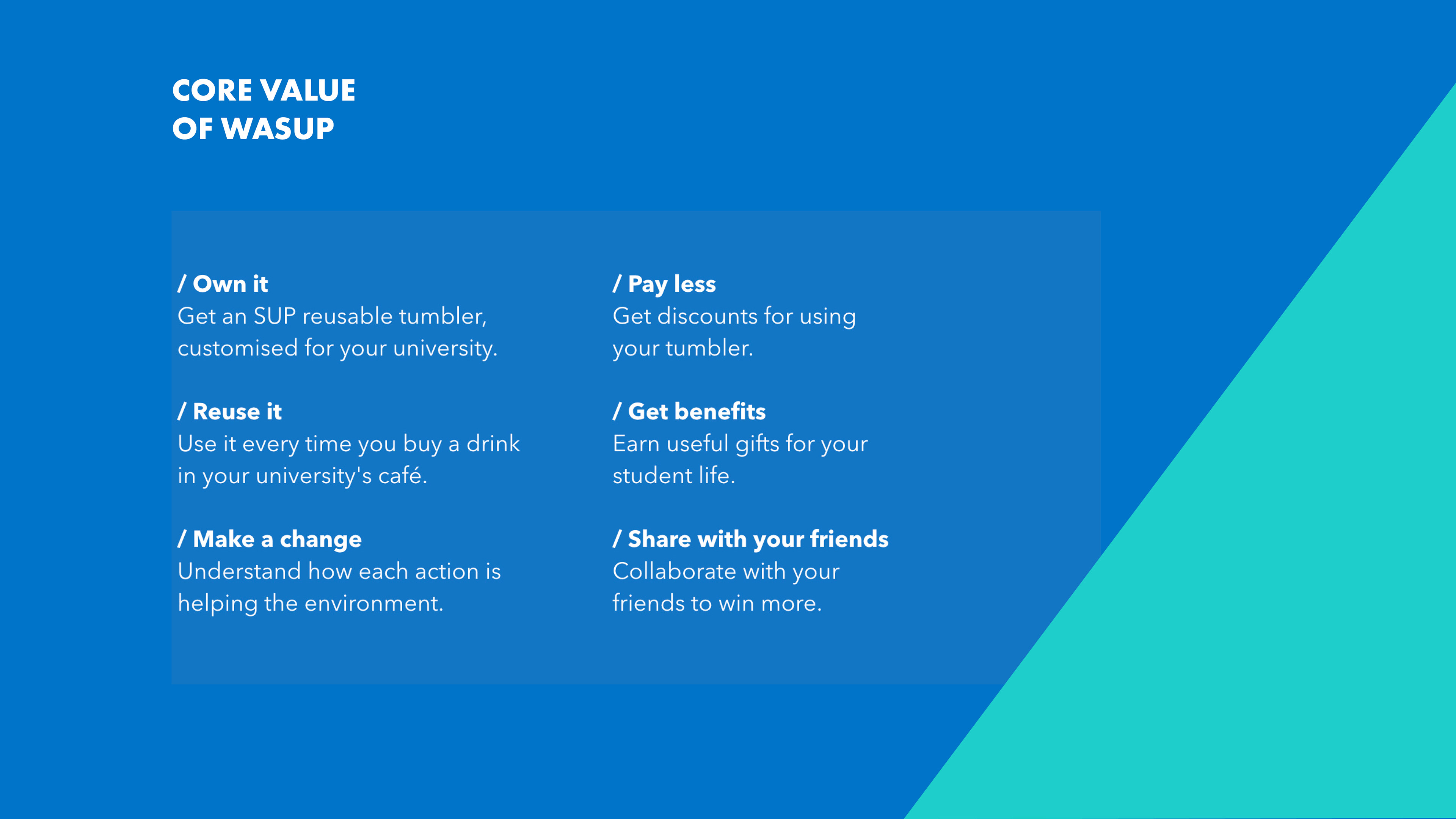 The awareness of waste sorting and recycling amongst the young is very high, but when it comes to disposable
items convenience comes first.
Reusable items, such as tumblers demand more effort and the savings aren't enough for them to be adopted. 
Targeting university students represents big opportunity of changing behaviour because they're receptive to trends. 
Persona
How can we change deep rooted behaviours?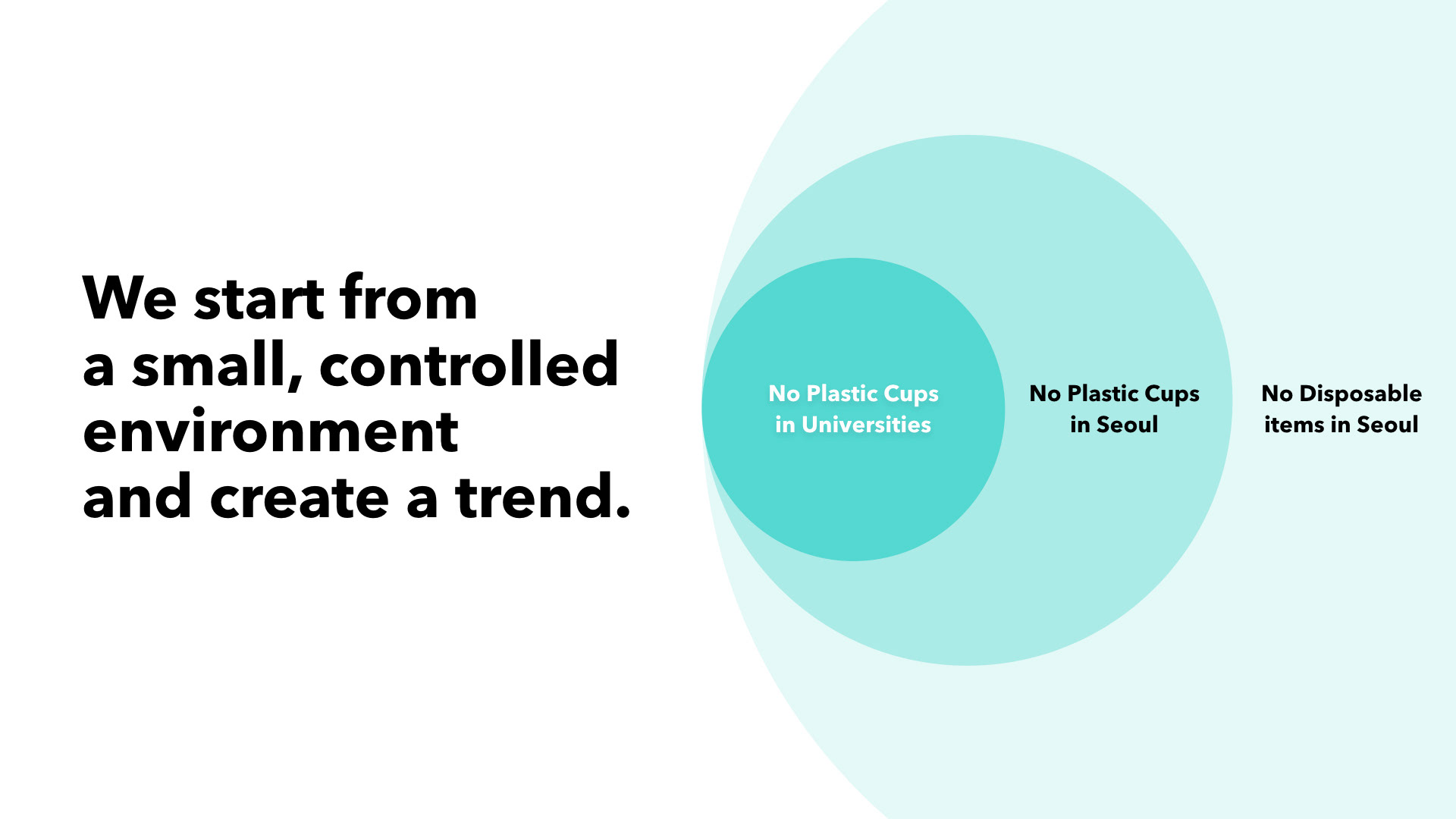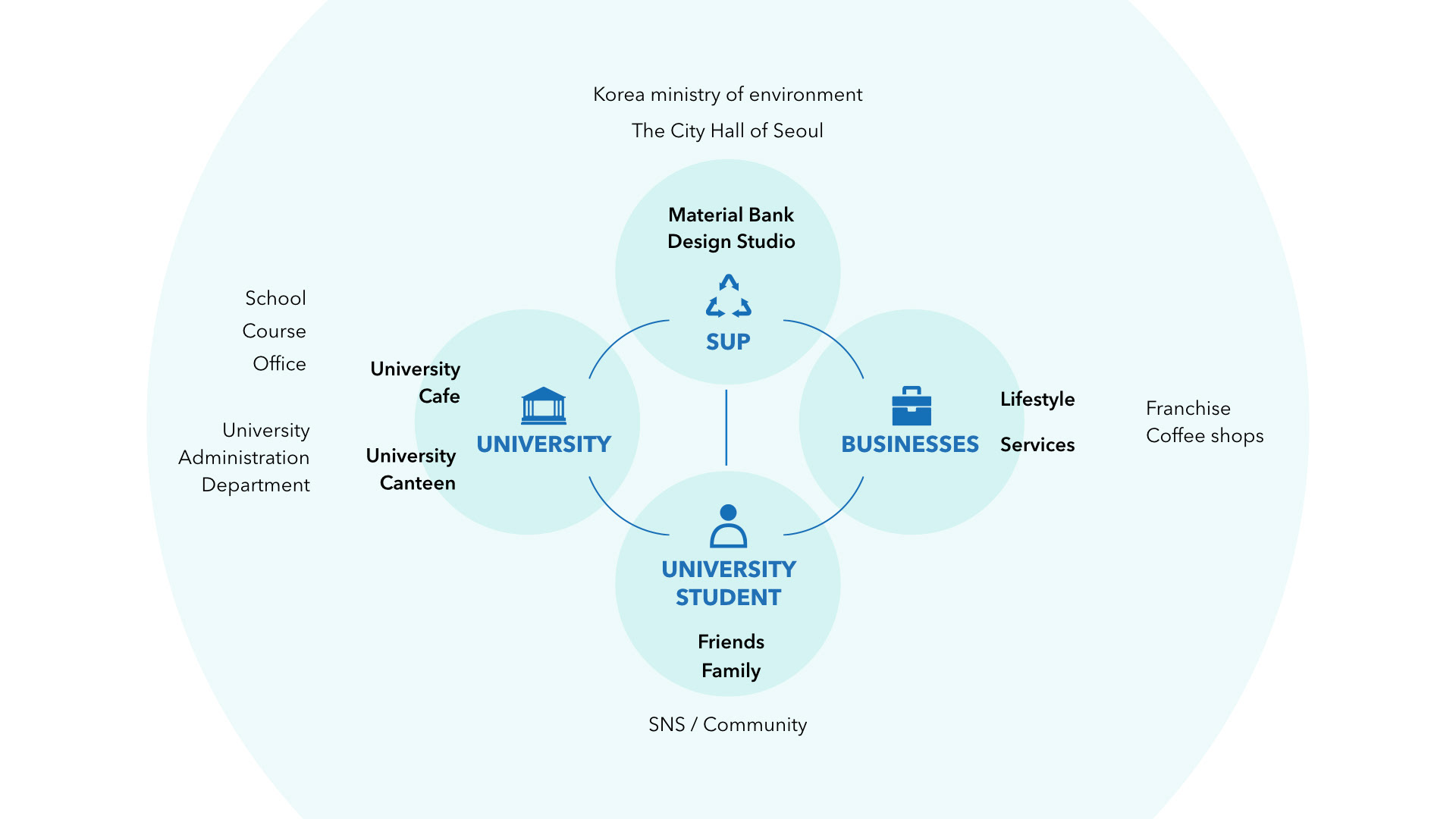 User scenario & Service Blueprint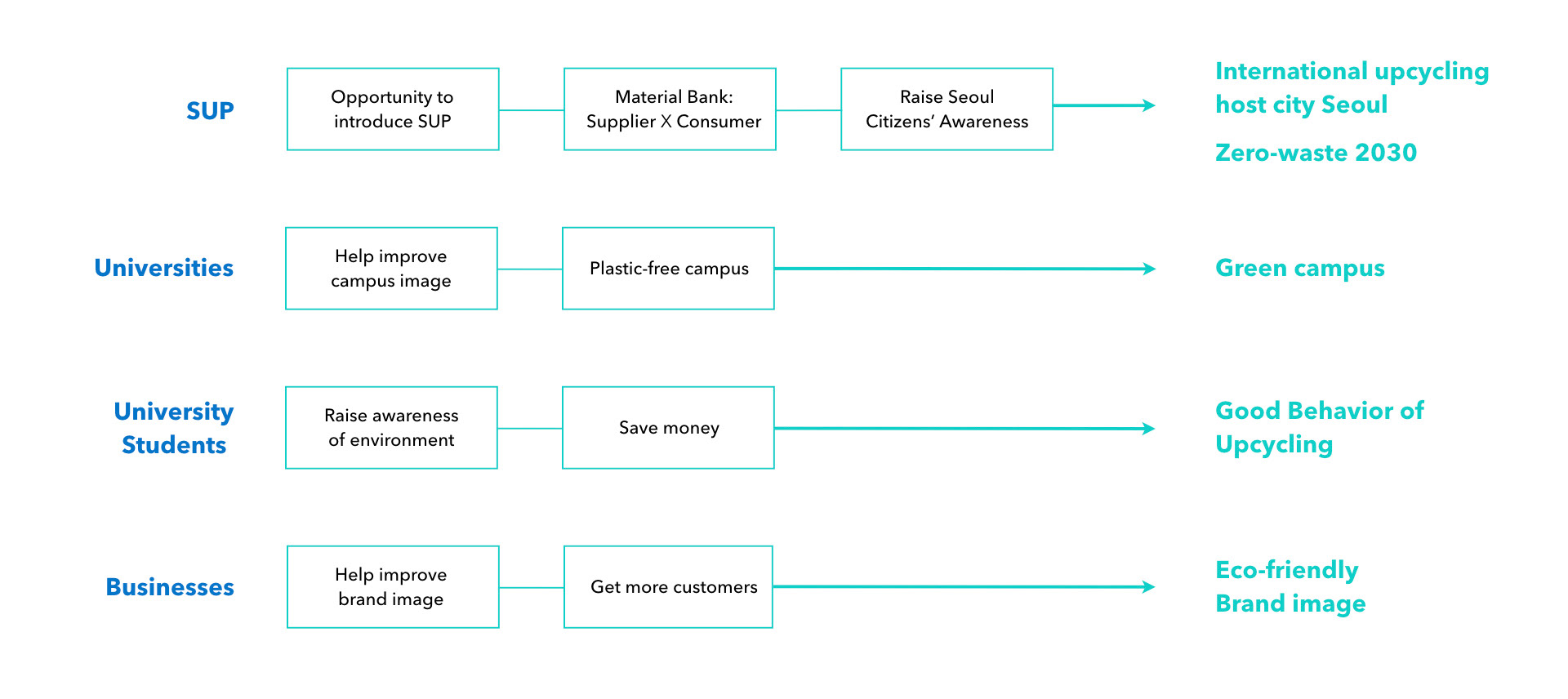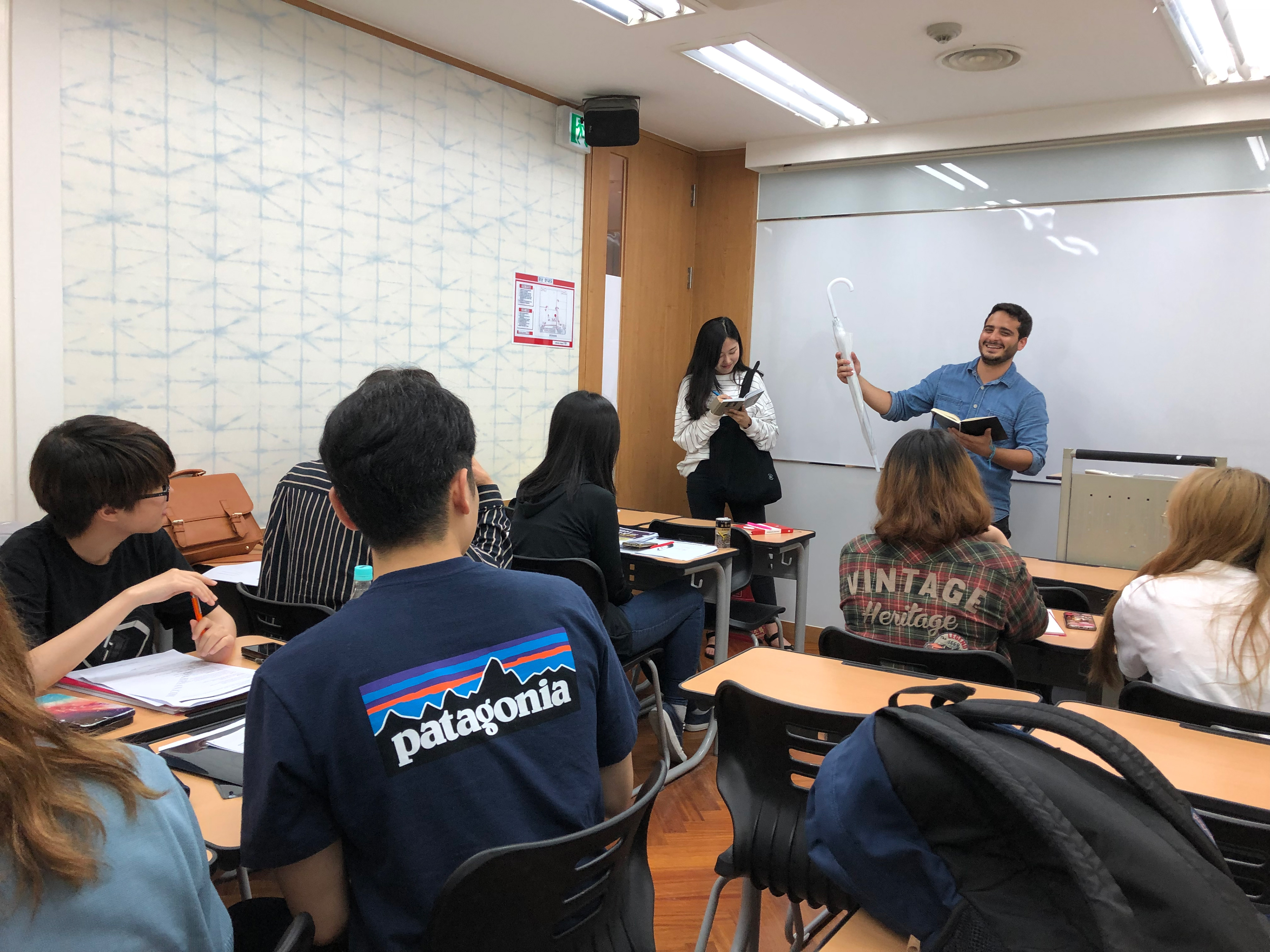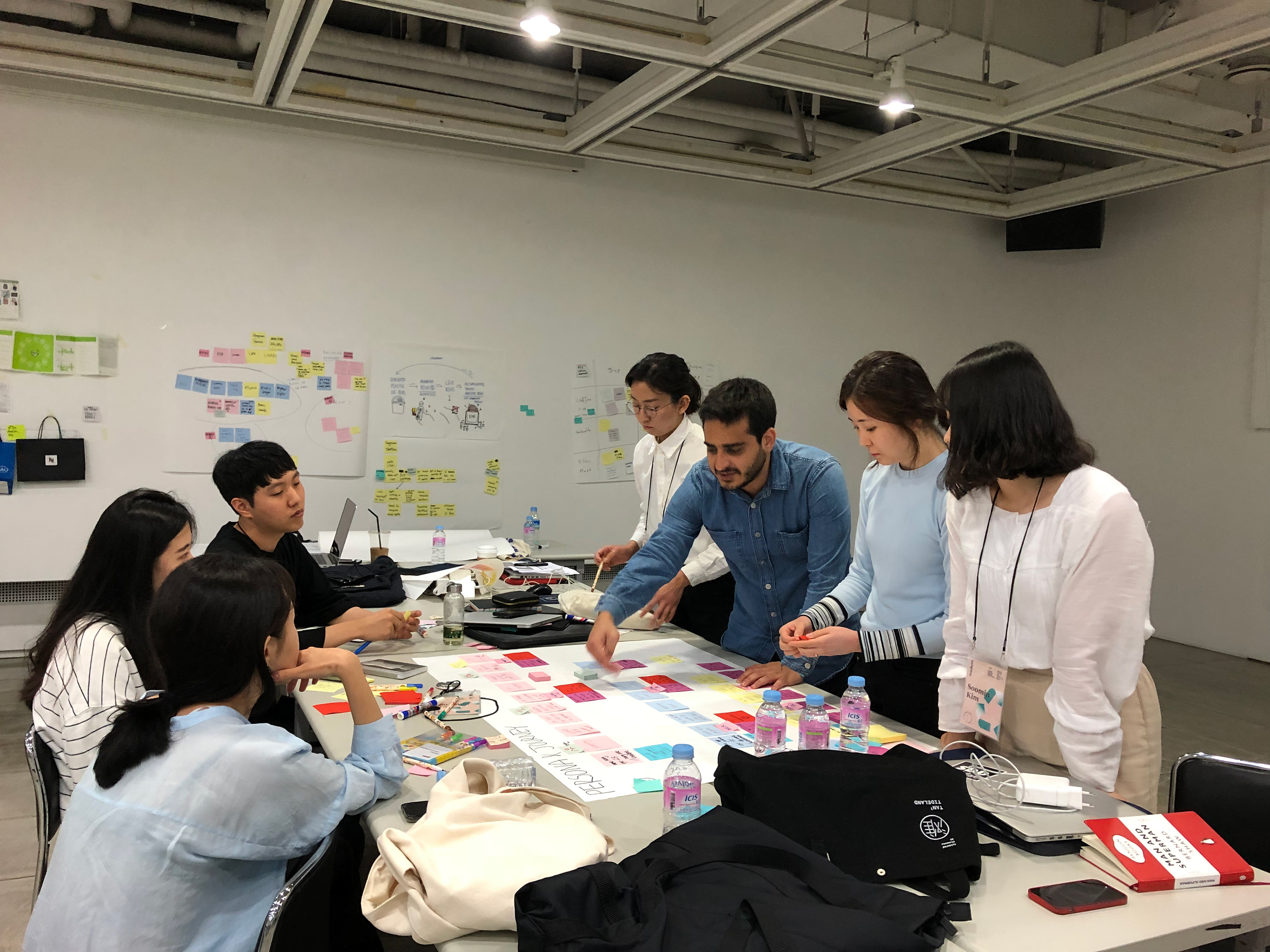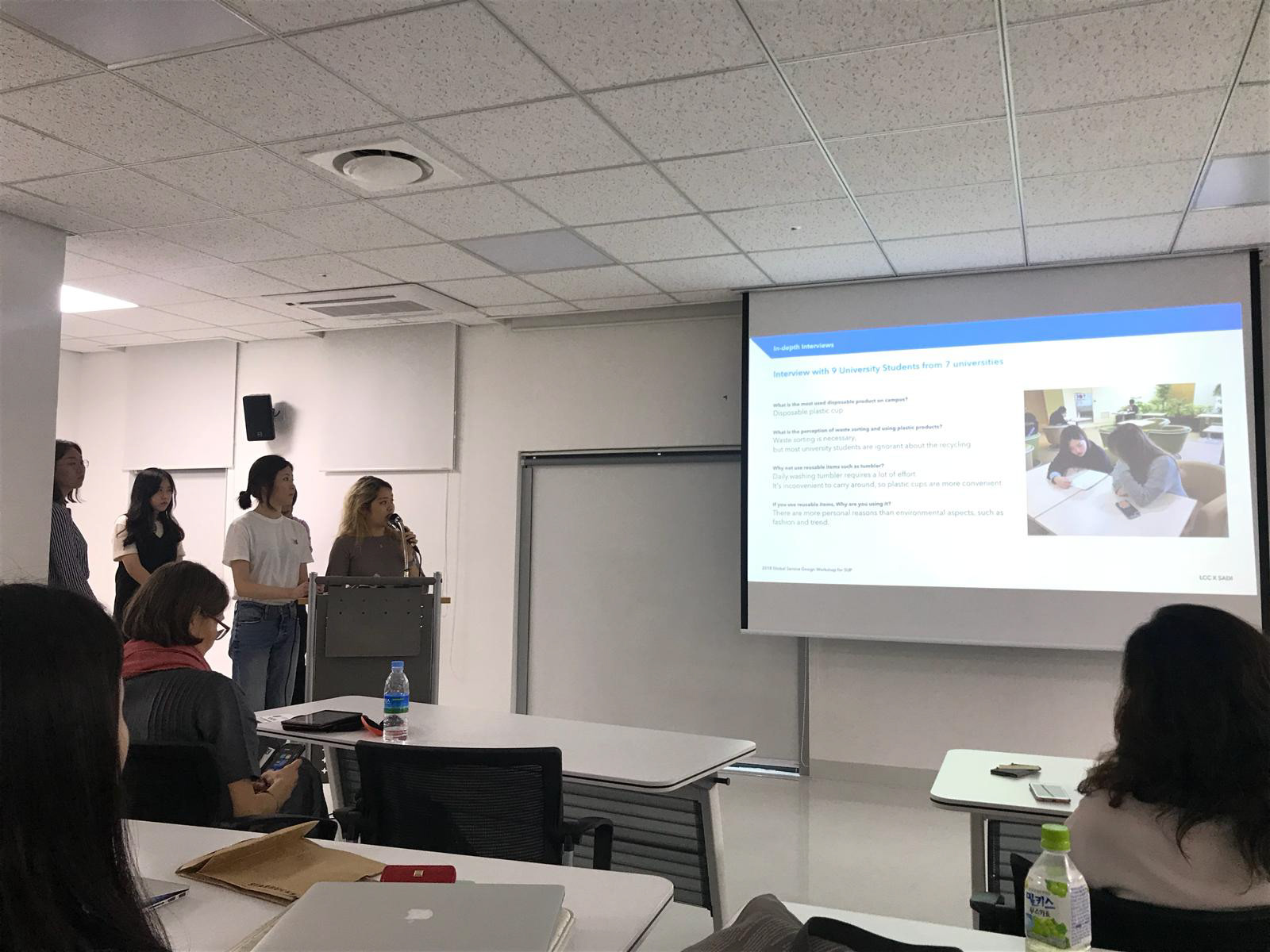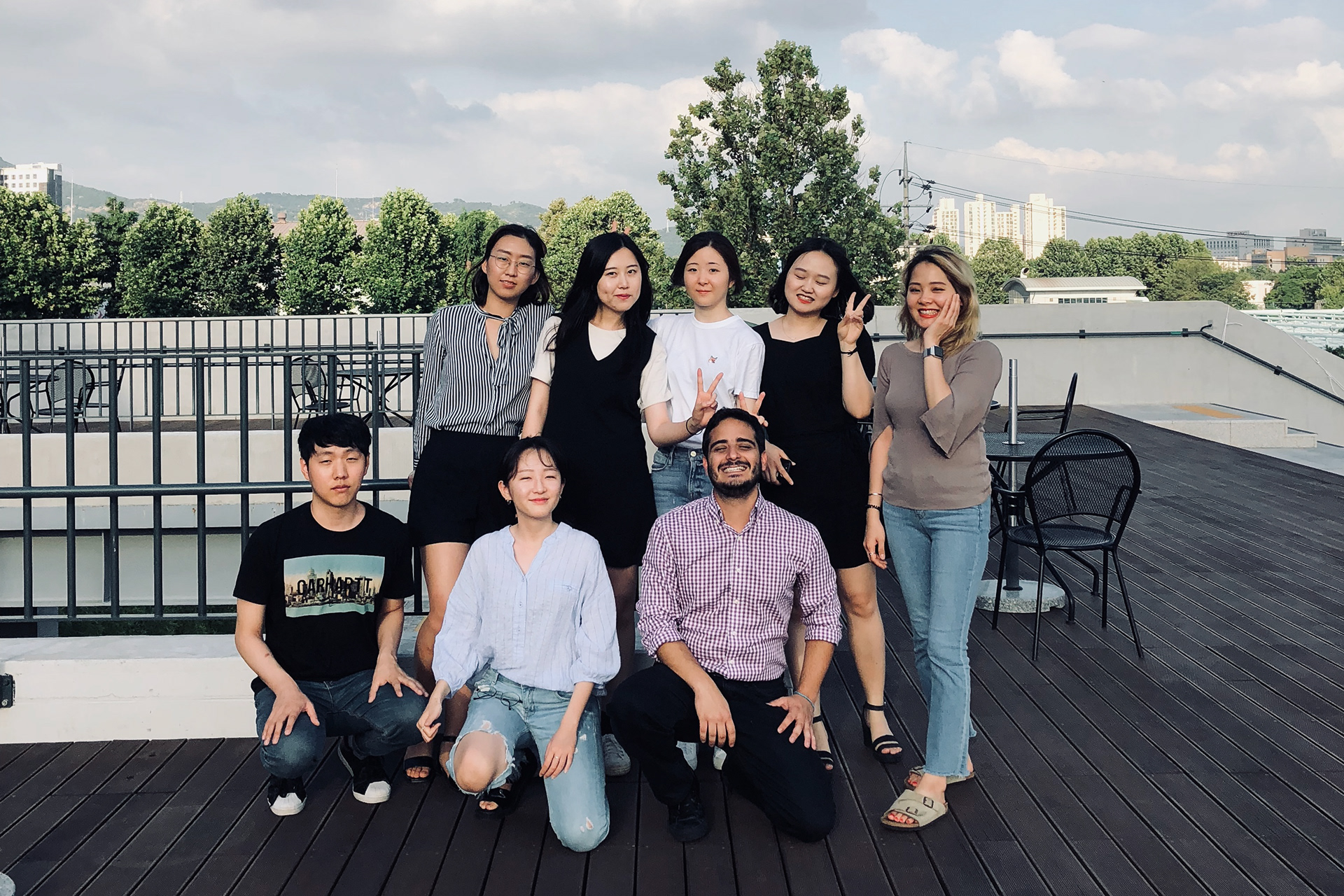 9 MASEDI Students who participated in SADI Workshop