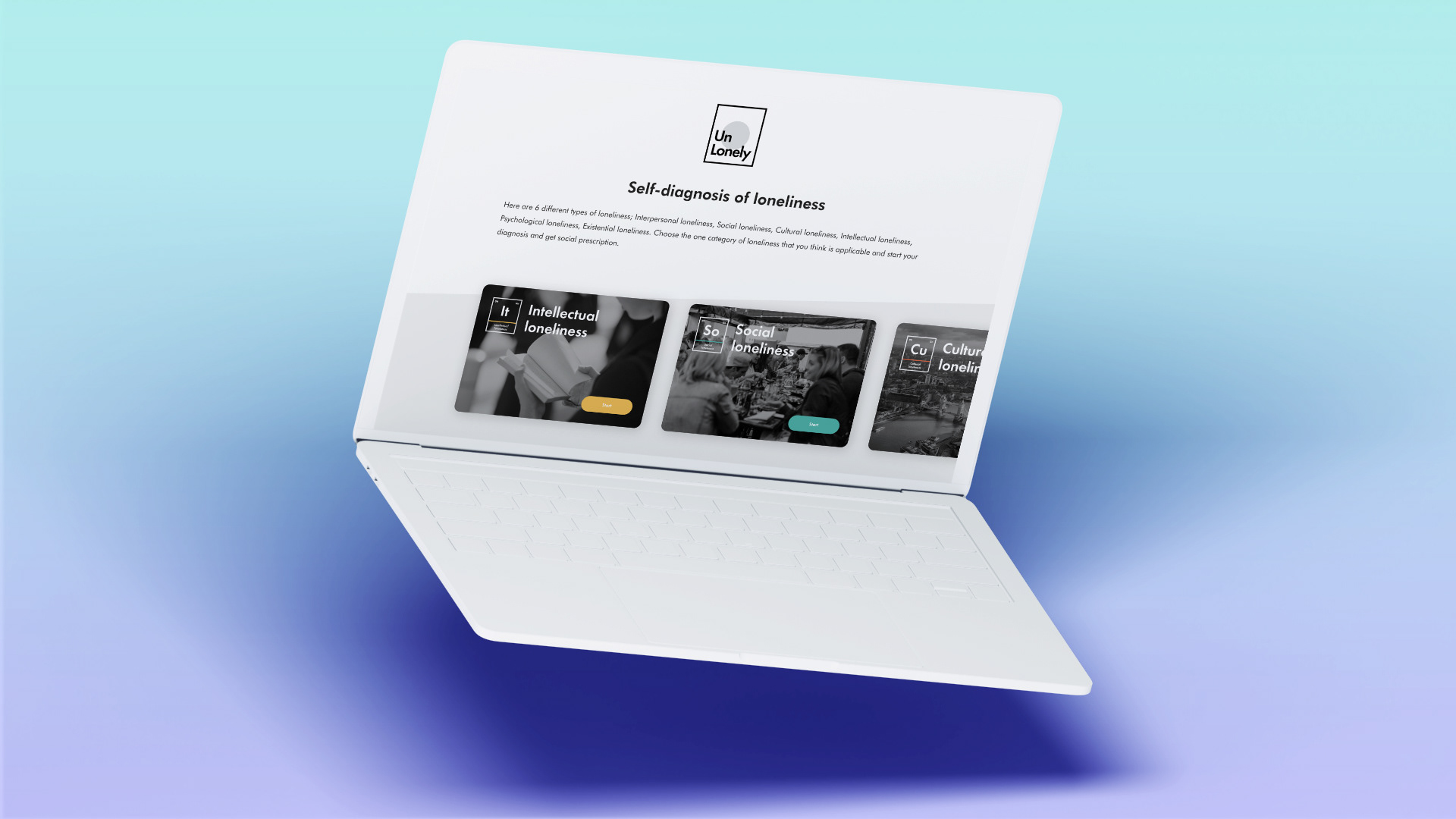 Unlonely is a loneliness mental healthcare service targeting young people who feel lonely. Through the digital platform, users are being given social prescription by using the self-diagnosis tool. They are able to make the new friend through social activities in the community barriers, build human networking, and furthermore influence the development of the local community and social well-being. The 'Unlonely' project is working towards reaching the primary goal; to end involuntary young people loneliness. 
"How might this service easily access the topic of loneliness 
for young adults and provide 
appropriate solutions to reduce?"
In the UK, over 9million people suffer from loneliness (British Red Cross, 2016). Loneliness caused by social disruption is as bad as smoking 15 cigarettes a day (Julianne Holt-Lunstad, 2010). Accordingly, loneliness needs to be taken seriously, treated as a public health issue. Most existing loneliness services are focused on elderly people and the stereotypical image of loneliness is elderly people as well. However, young adults said they were 'always or often' lonely, which is three times higher than the elderly (UK Youth, 2018). Based on brief research, Unlonely project aims to alleviate the mental health impact of loneliness on the young adults. To tackle loneliness, which many young people experience and which is widespread, through better connections between the local community and the young to boost their social well-being. Loneliness is already recognised as a key issue for young people today, this project will help improve awareness of this serious and challenging problem.
Unlonely project was able to create valuable services through the design process. Using a variety of service design tools has helped to clarify and improve maturity logically. Unlonely service is aimed at reducing the loneliness, which is attracting a great deal of attention from the UK government, as the primary target for young adults who feel lonelier than seniors. Unlonely encourages the young generation not to view loneliness as a light heart emotion, but also to promote awareness, to change the behaviour of young people who value self-growth. It is designed to connect with the social activities of the existing community and to have the power to help develop the community. This service has the power to transform a big society, starting with small behaviour changes, and is designed with a focus on human-centred design. ​​​​​​​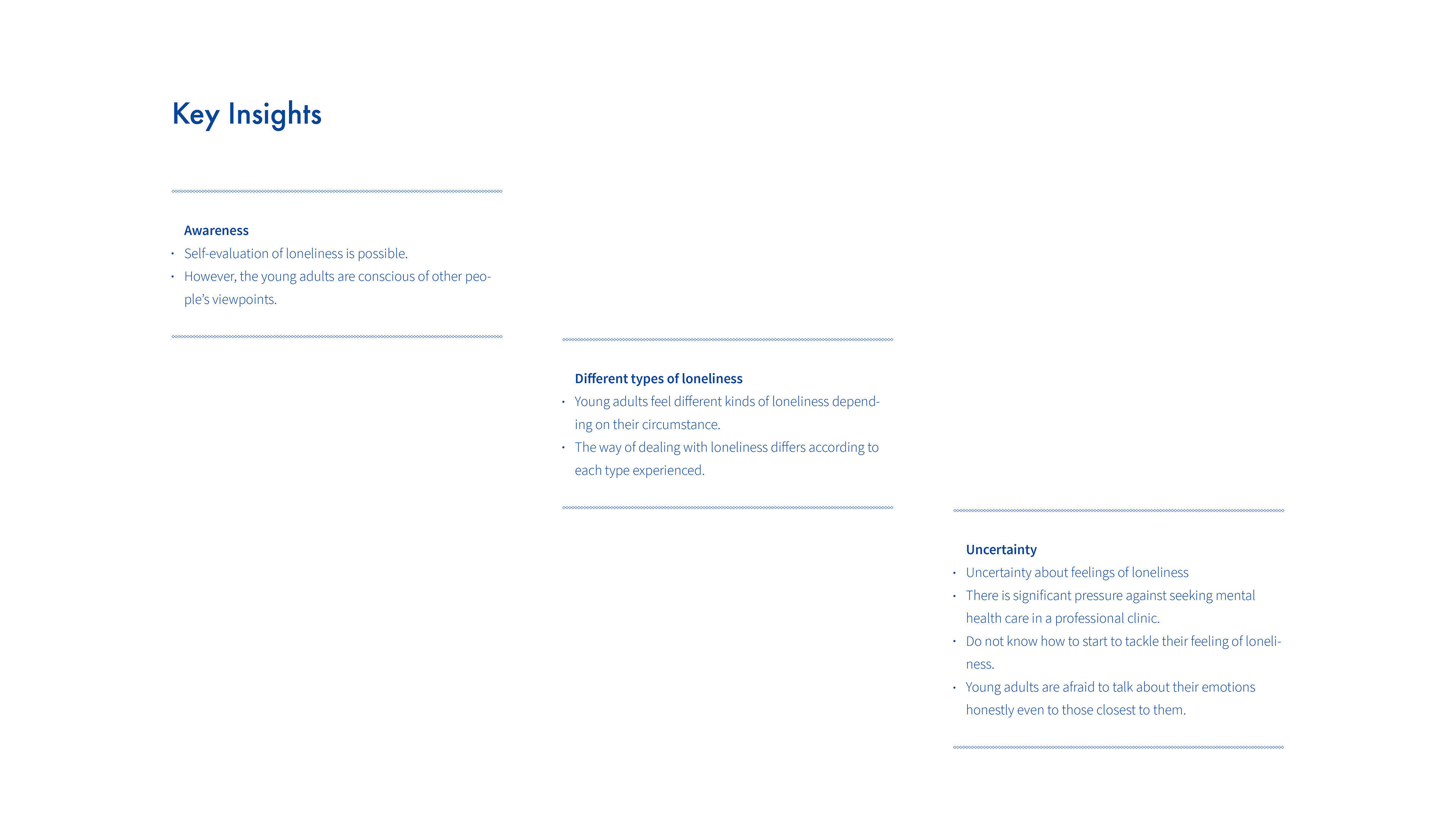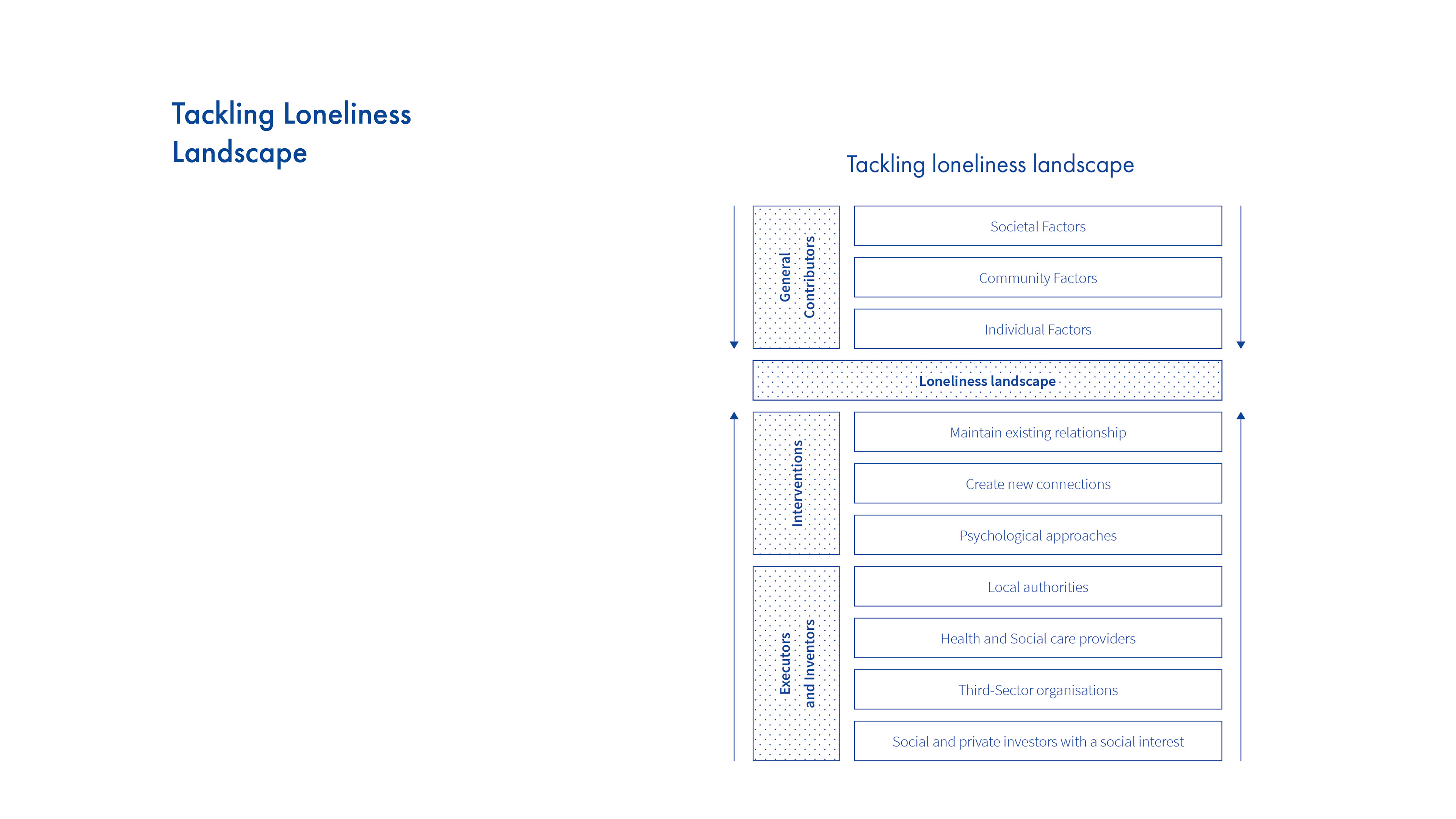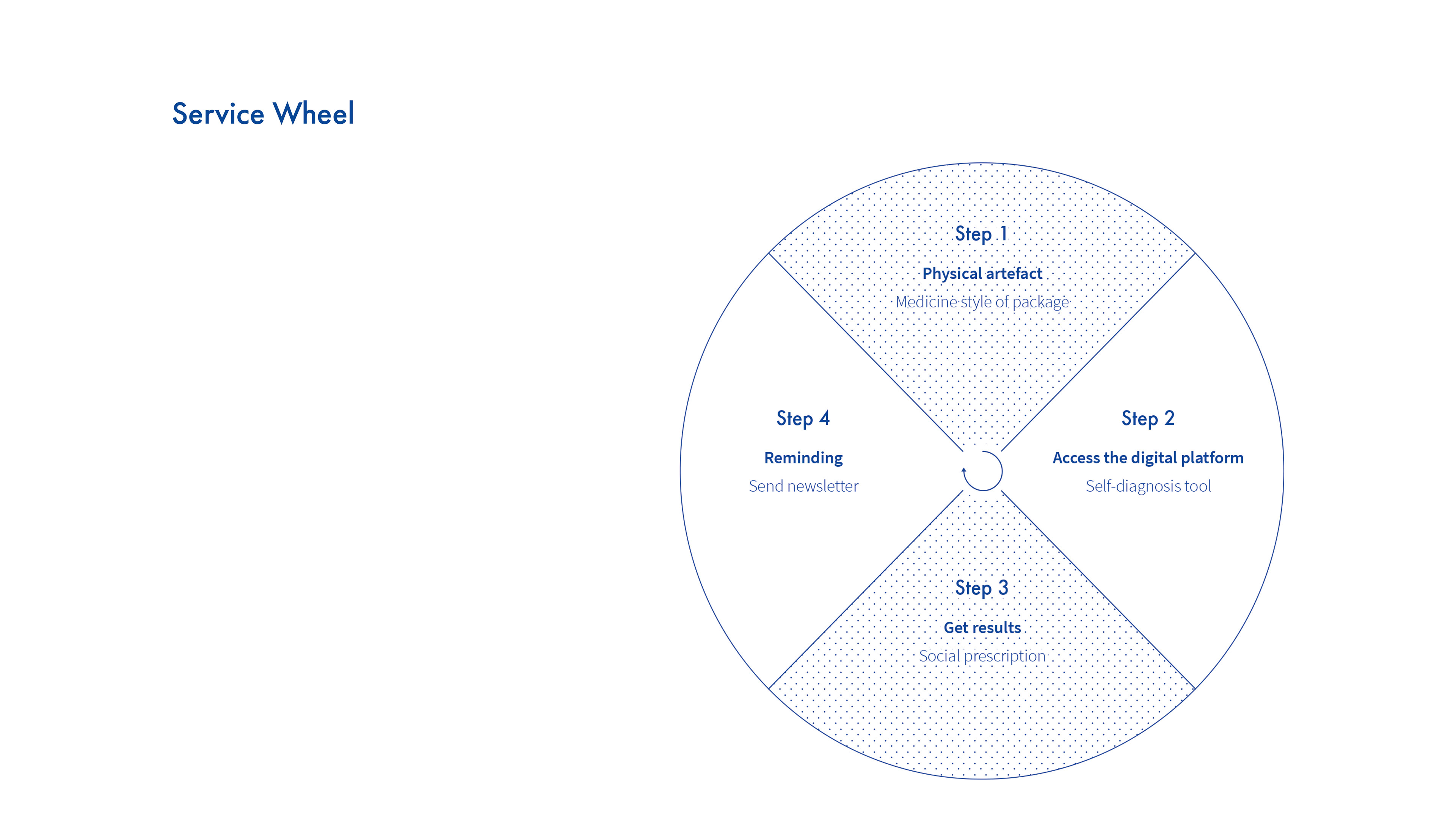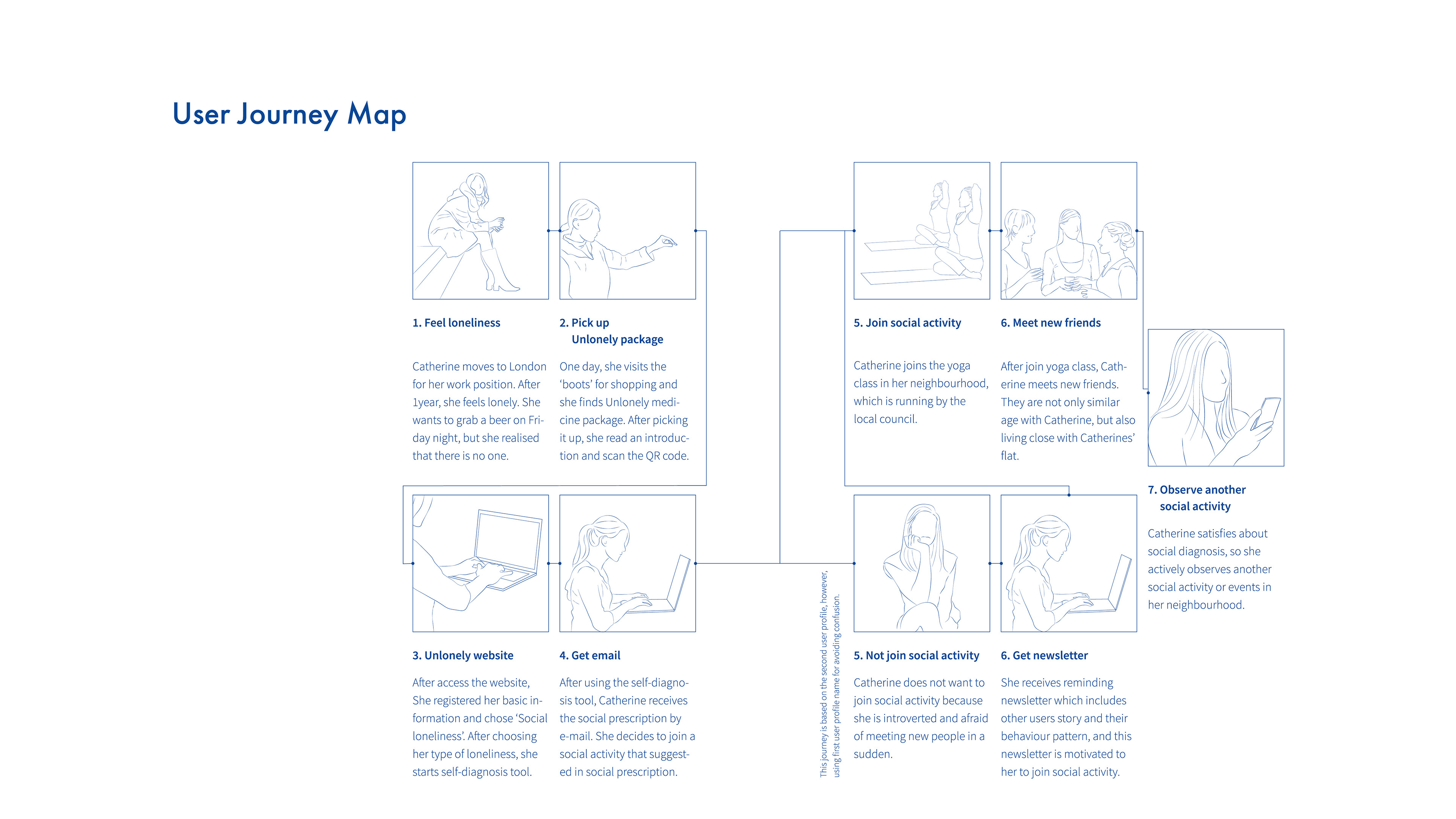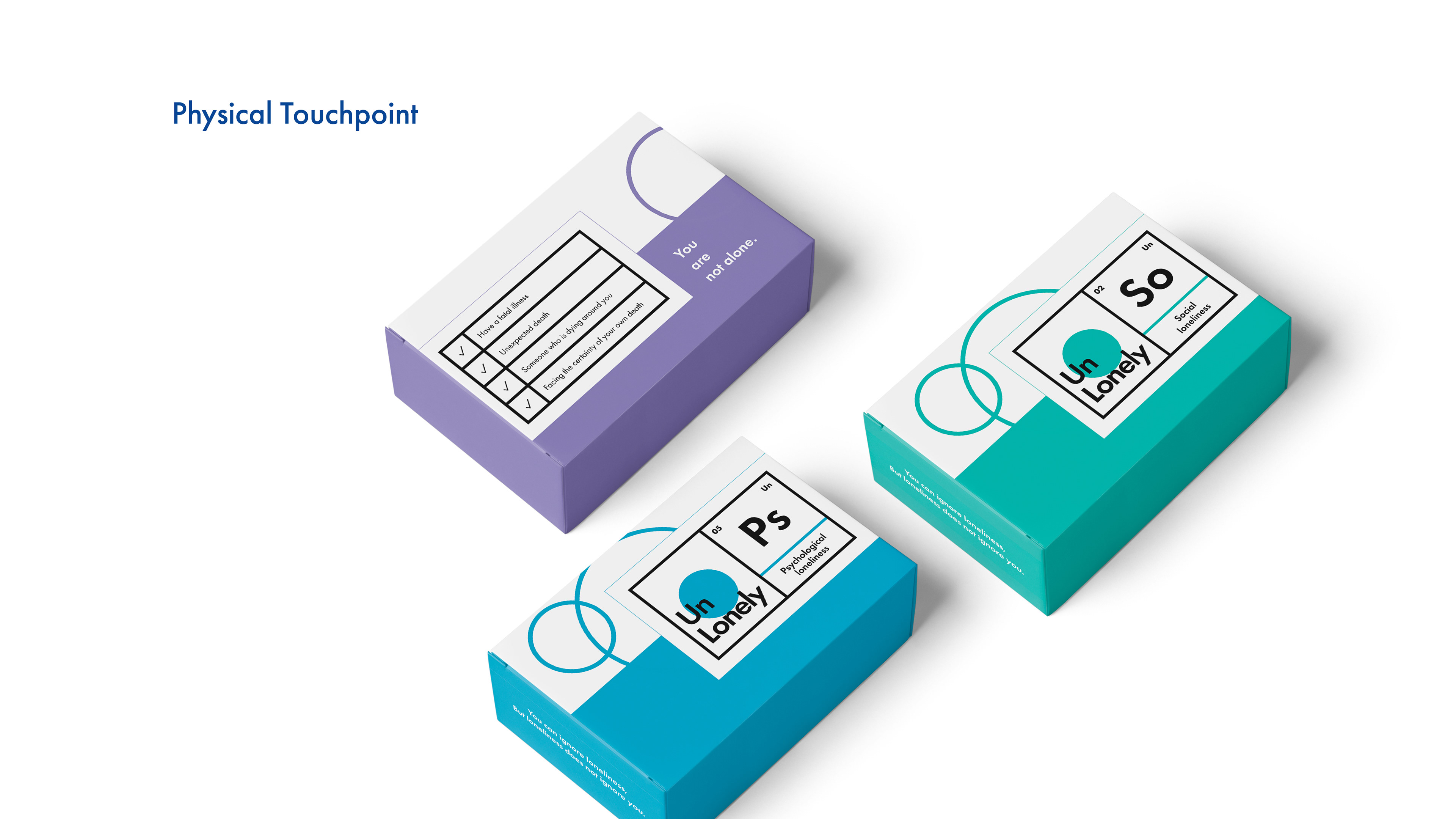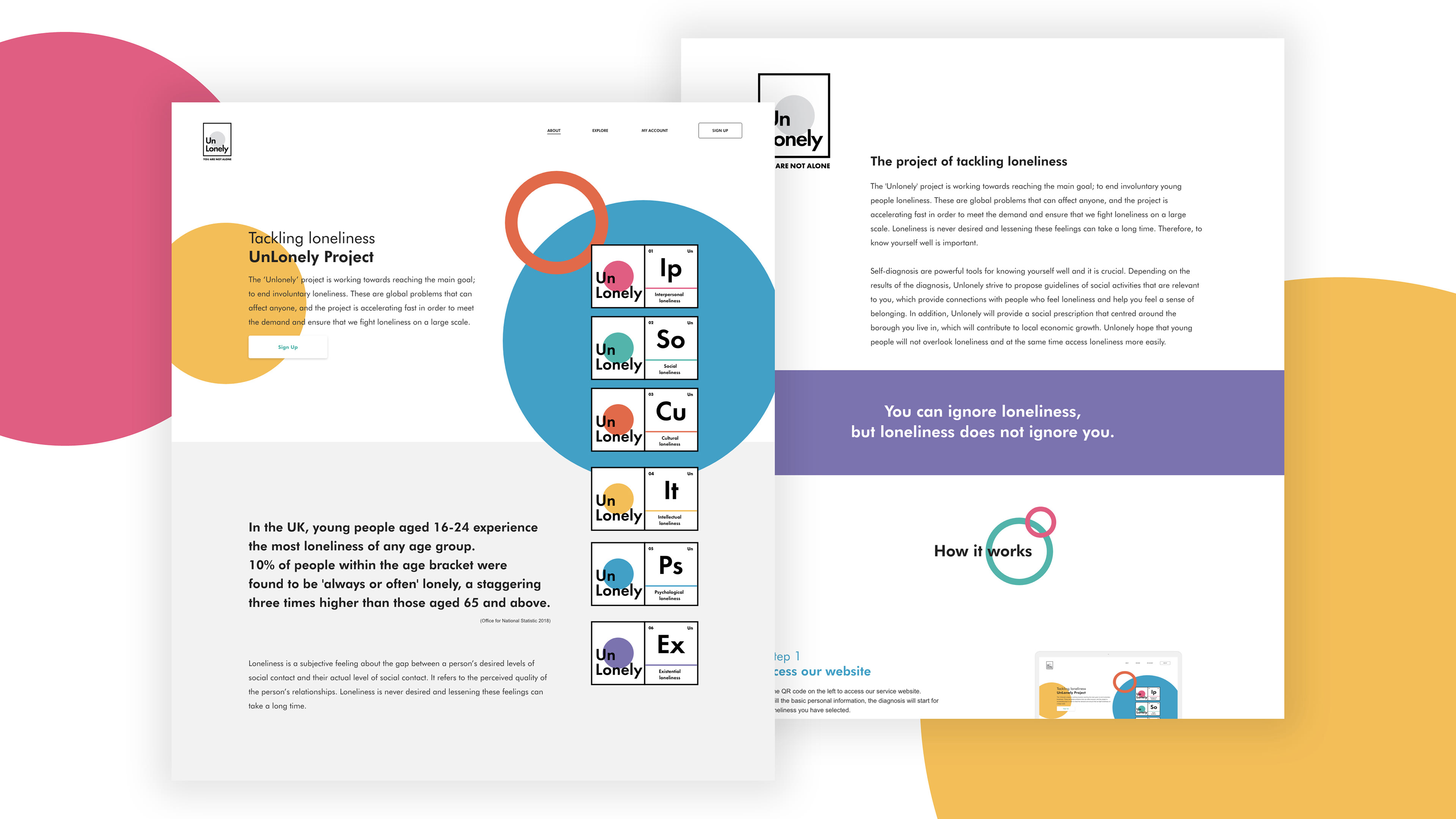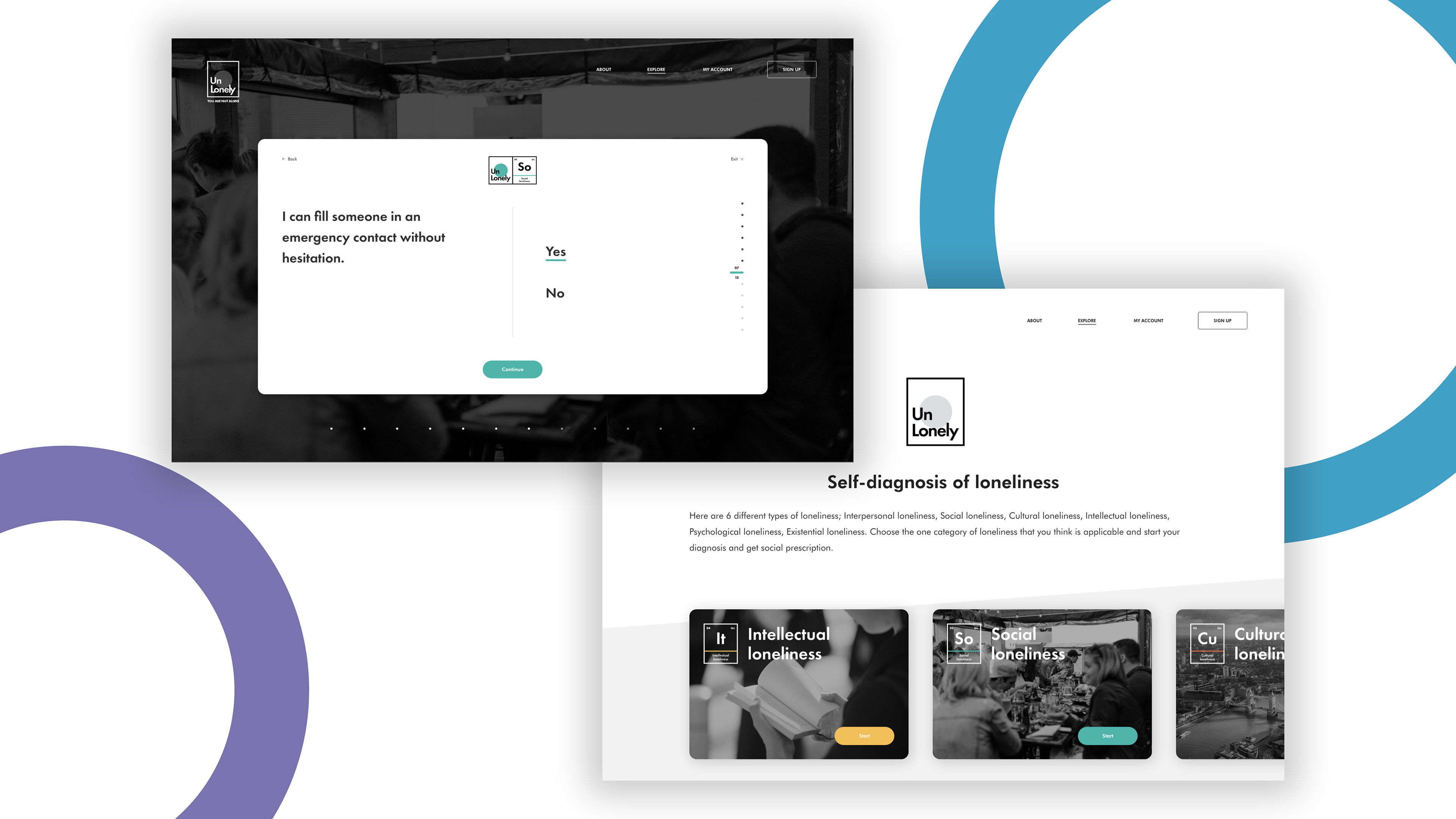 Self-diagnosis tool interaction animation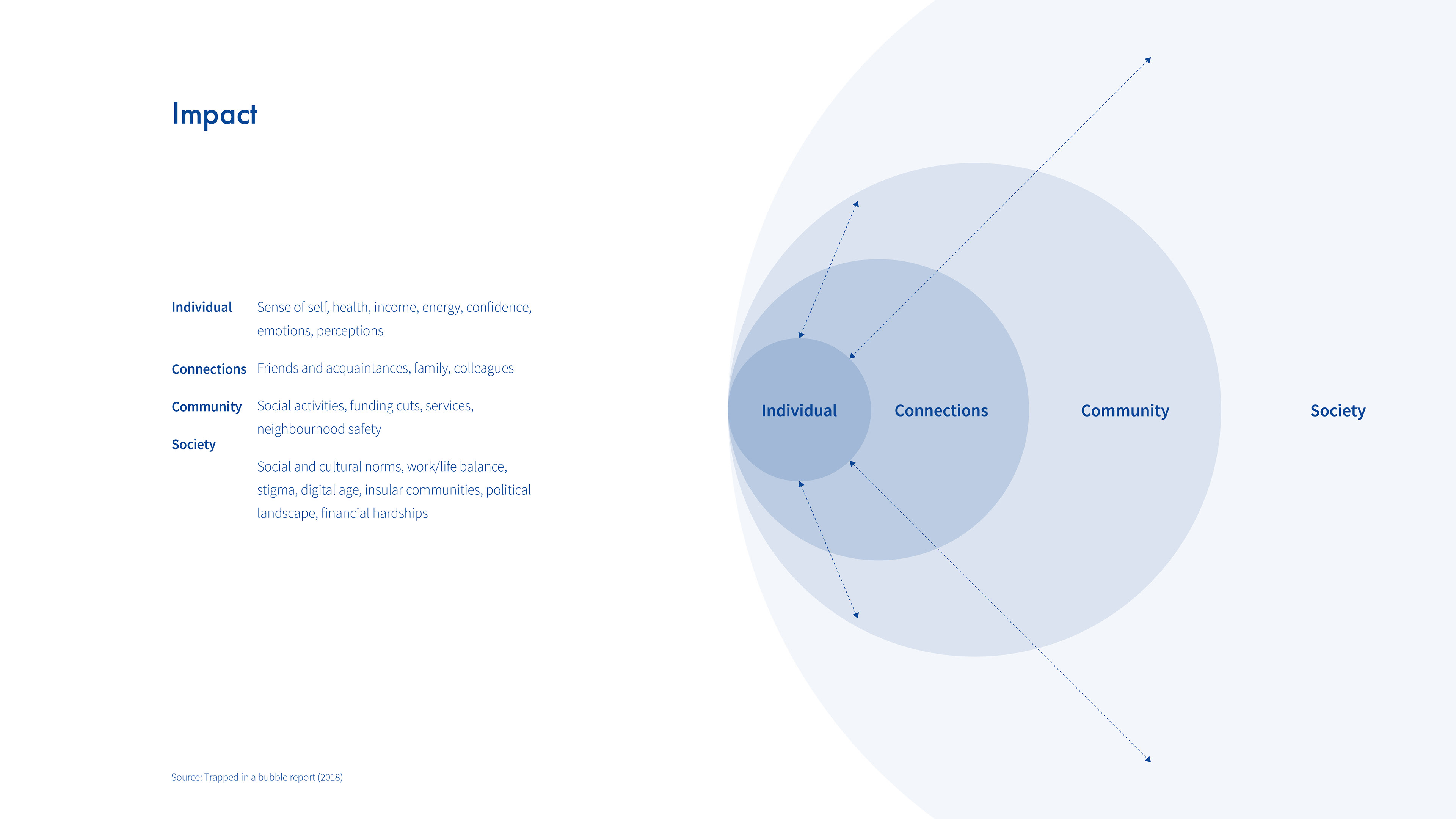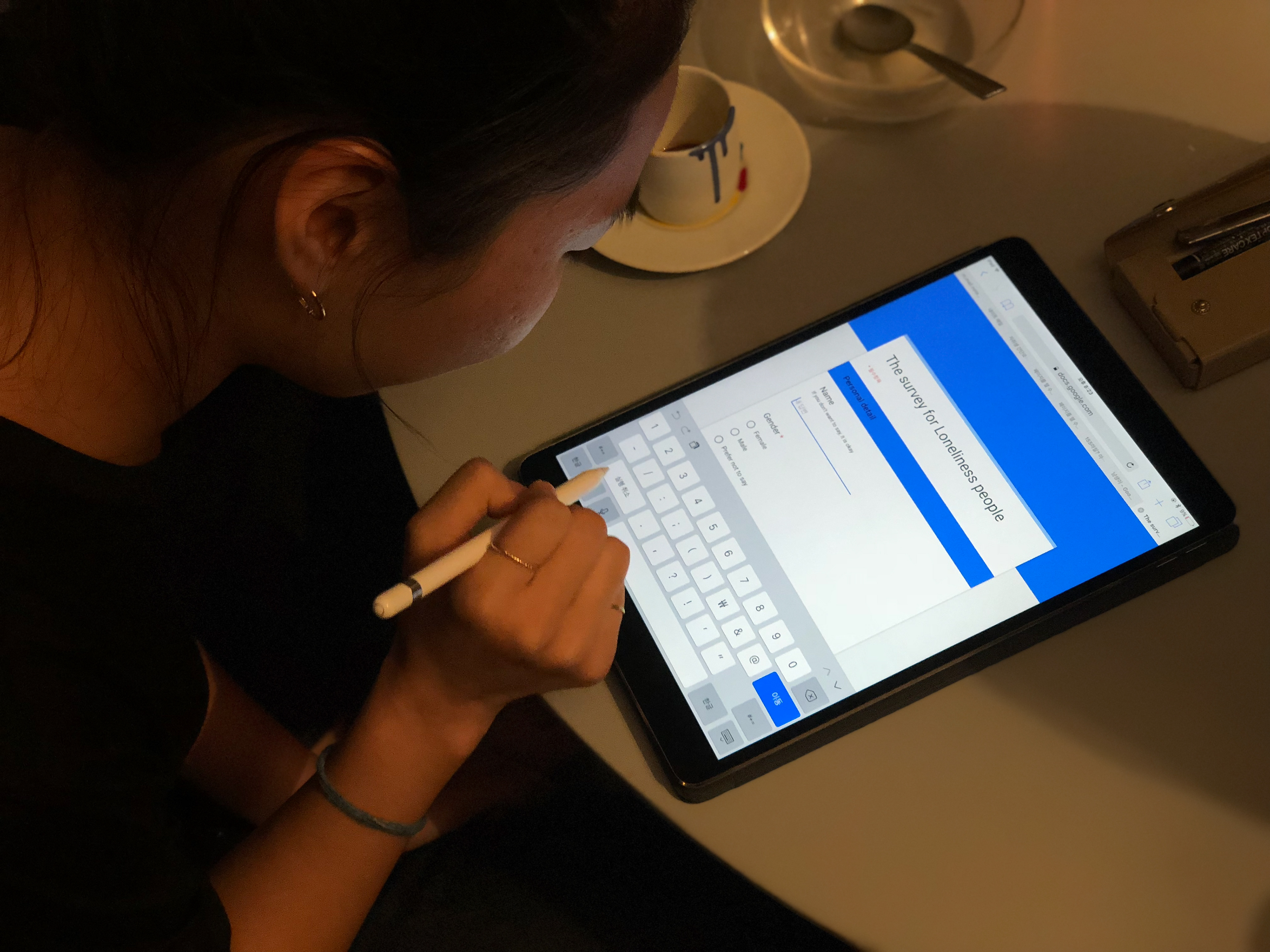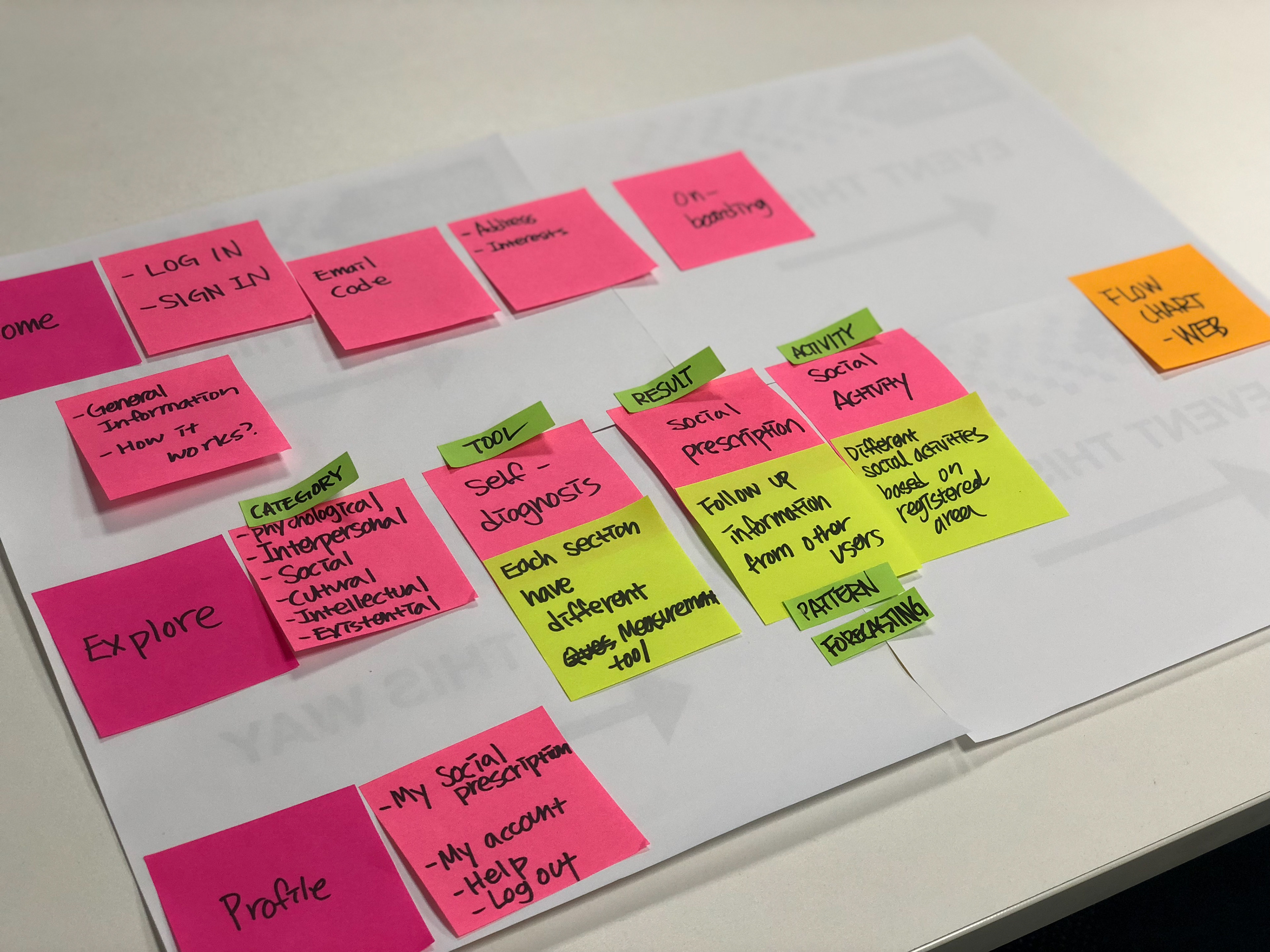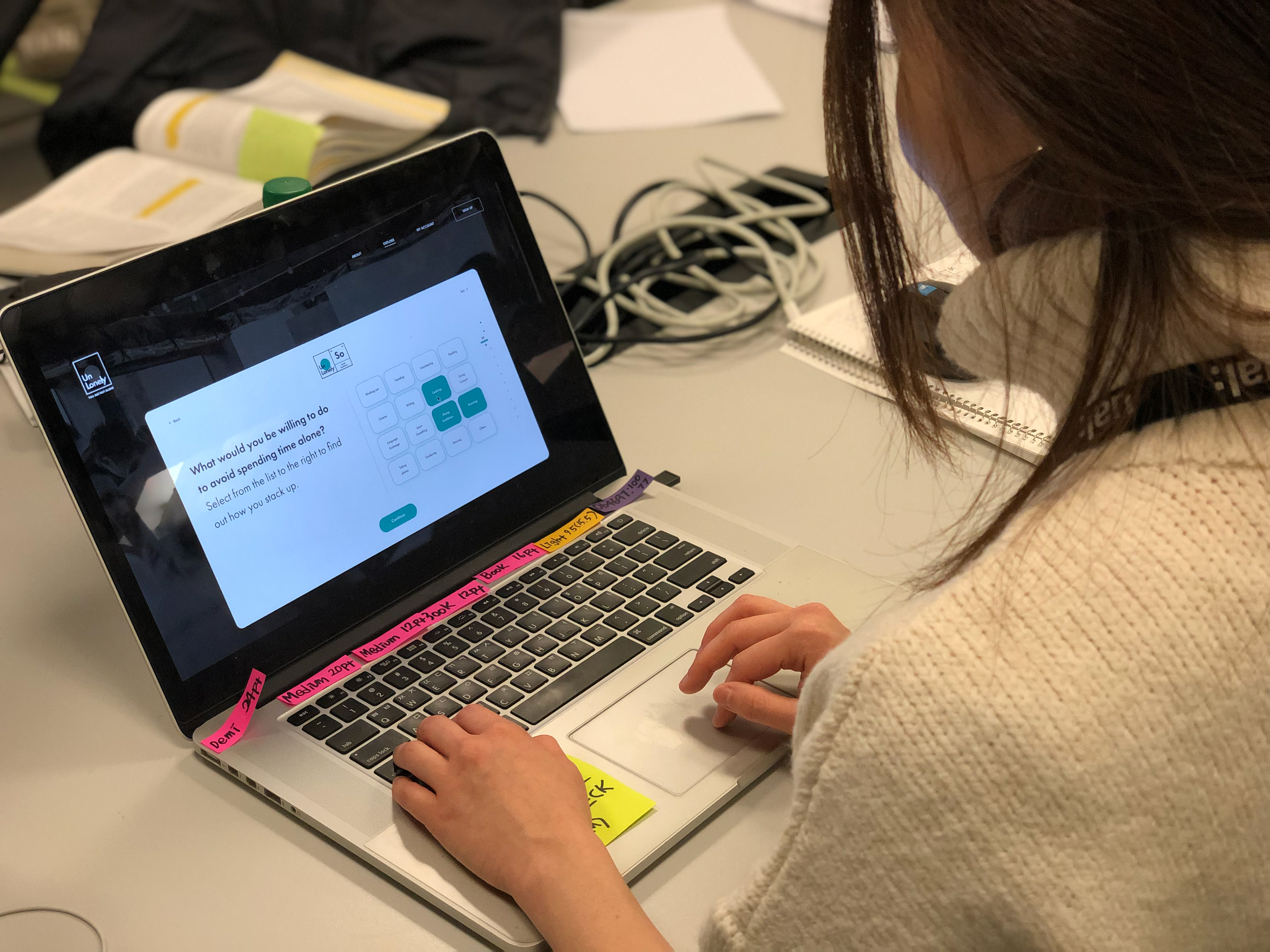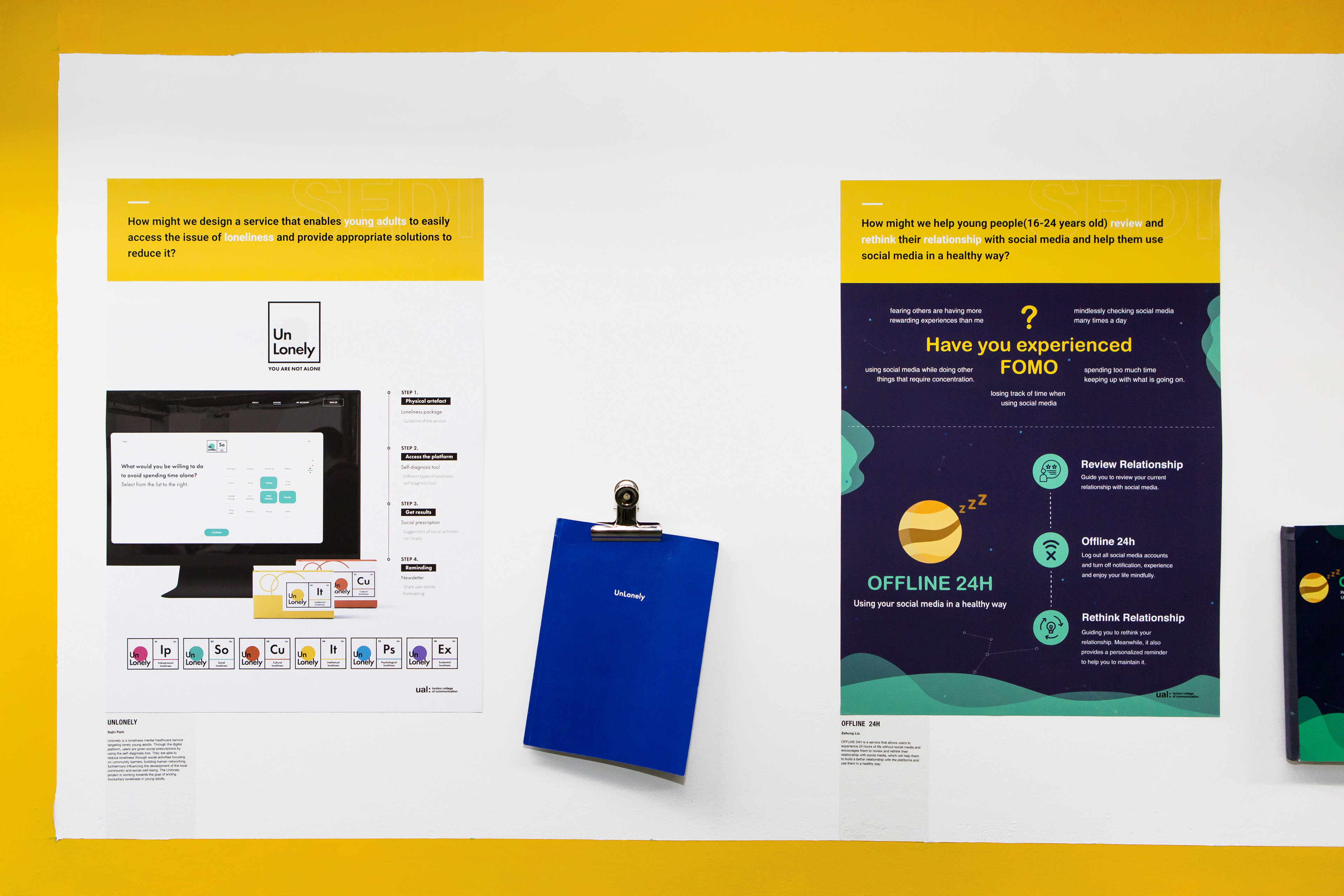 MA SEDI Symposium presentation