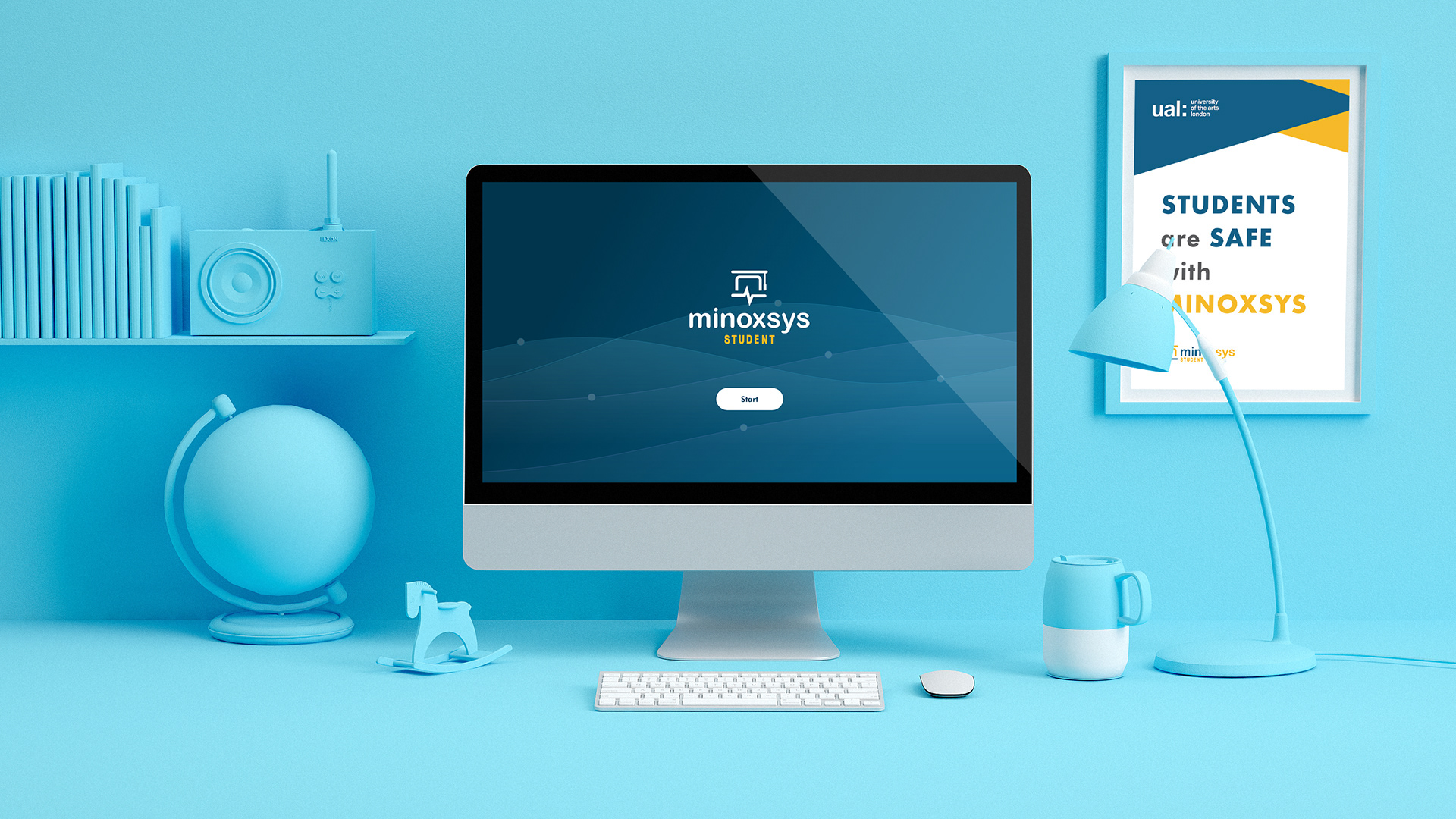 The recent changes in increasing the number of international students coming to the UK for studies cause new challenges for NHS how to provide medical services for overseas users. Therefore, the Minoxsys student is the digital platform to support international students to better understand UK medical journey.
Team

Chenxuan Wang, Martyna Bielak, Sujin Park, Zikai Wei
Participated in the entire research process with using service design tools and different methods to better understand difference around EU/Non-EU students. Designed all visual contents including the logo, website, keynote and final report. 
"How might we help international students 
better understand the NHS system?"
The number of non-EU students coming to study in the UK each year is increasing, and the UK government is using £ 430million per year for international students, which amounts to over £ 700 per head. On the other hand, international students are not aware of the basic medical system in the UK, nor do they feel the importance.
Minoxsys, as the client of this project, is a digital platform supplier for the NHS. Minoxsys specialise in care pathway management systems for monitoring the patient journey, self-care and improving patient flow throughout the healthcare environment to improve patient outcomes.
According to the previous background, we developed the Minoxsys student service digital platform to build awareness how UK medical services work, support understanding medical information, connect official UK medical information with new channels and build patient's medical awareness to reduce the number of unnecessary emergency calling.

Our service solves exiting problems in two aspects.
How to notice international students the importance of UK health information and link it with the official channel?
We found that the most efficient time to provide information to international students is when they have just received the university offer letter by email before arriving in the UK. We set up two key touch points to notice students the importance of health in the initial stage, which preparing to go to the UK. In the service, our website will recommend by the official channel to solve students trustworthy issues.
How can we simplify and visualise medical information and health service process?
We decided the most valuable health information for the international students from massive data from NHS and Government website. At the same time, the service can possible to refer to current students health information to NHS system.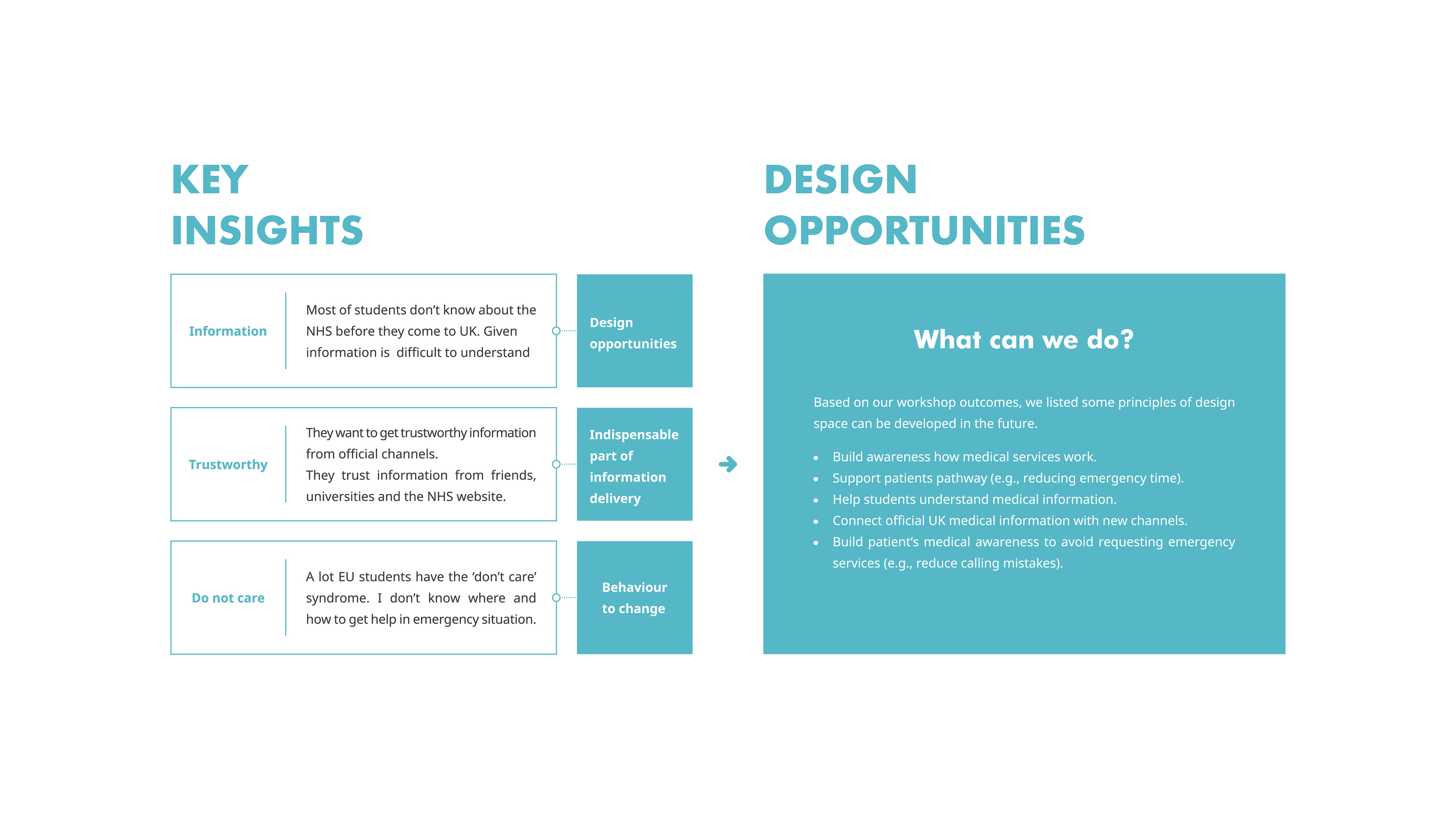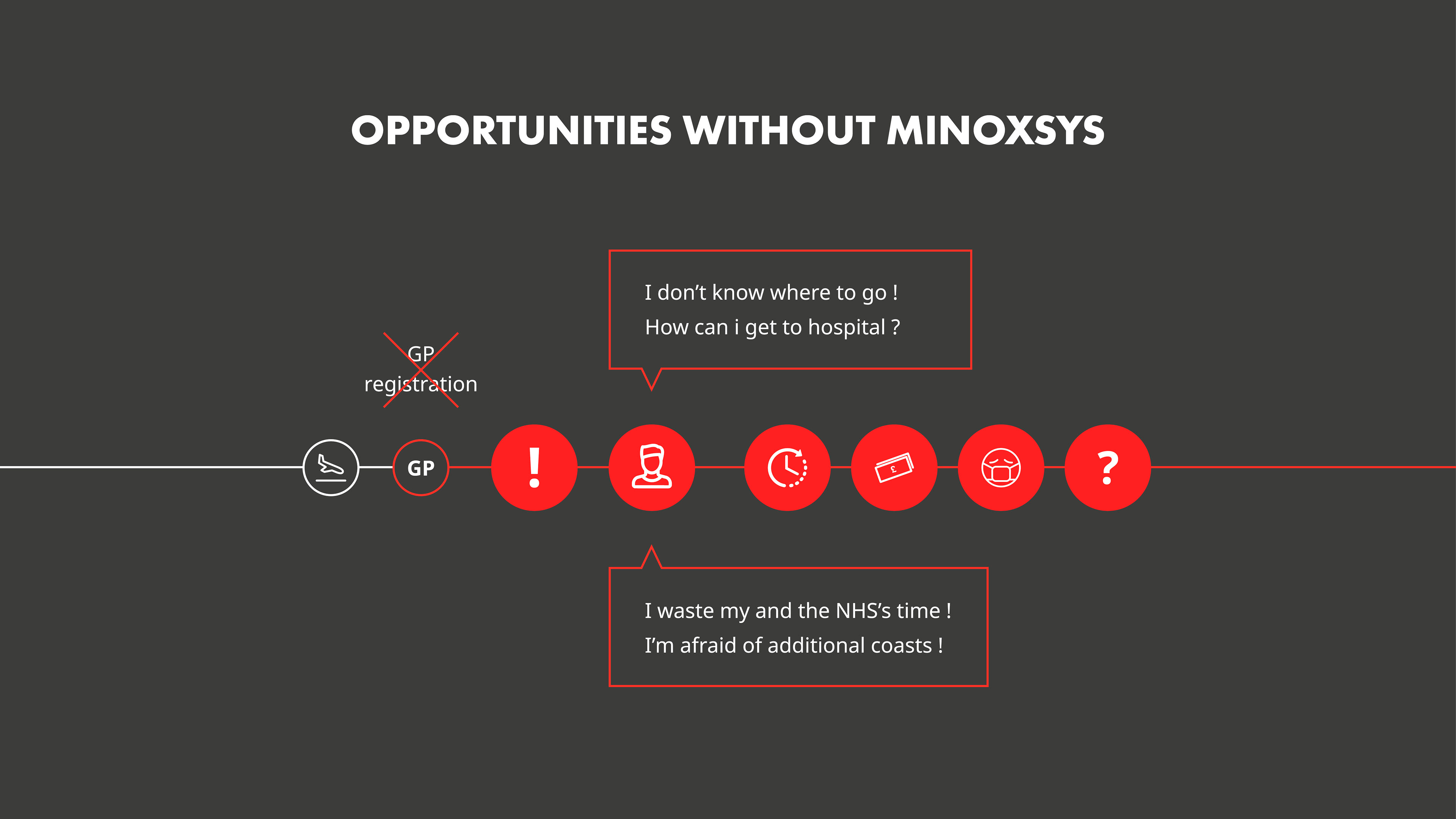 The Minoxsys student service structure
Website structure is based on our scenario which contains various support options at several time stages. Service timeline is divided into few phases: abroad, in London, in a case when you need medical help and after-care. Each stage has possibilities to find essential information which user needs at moment.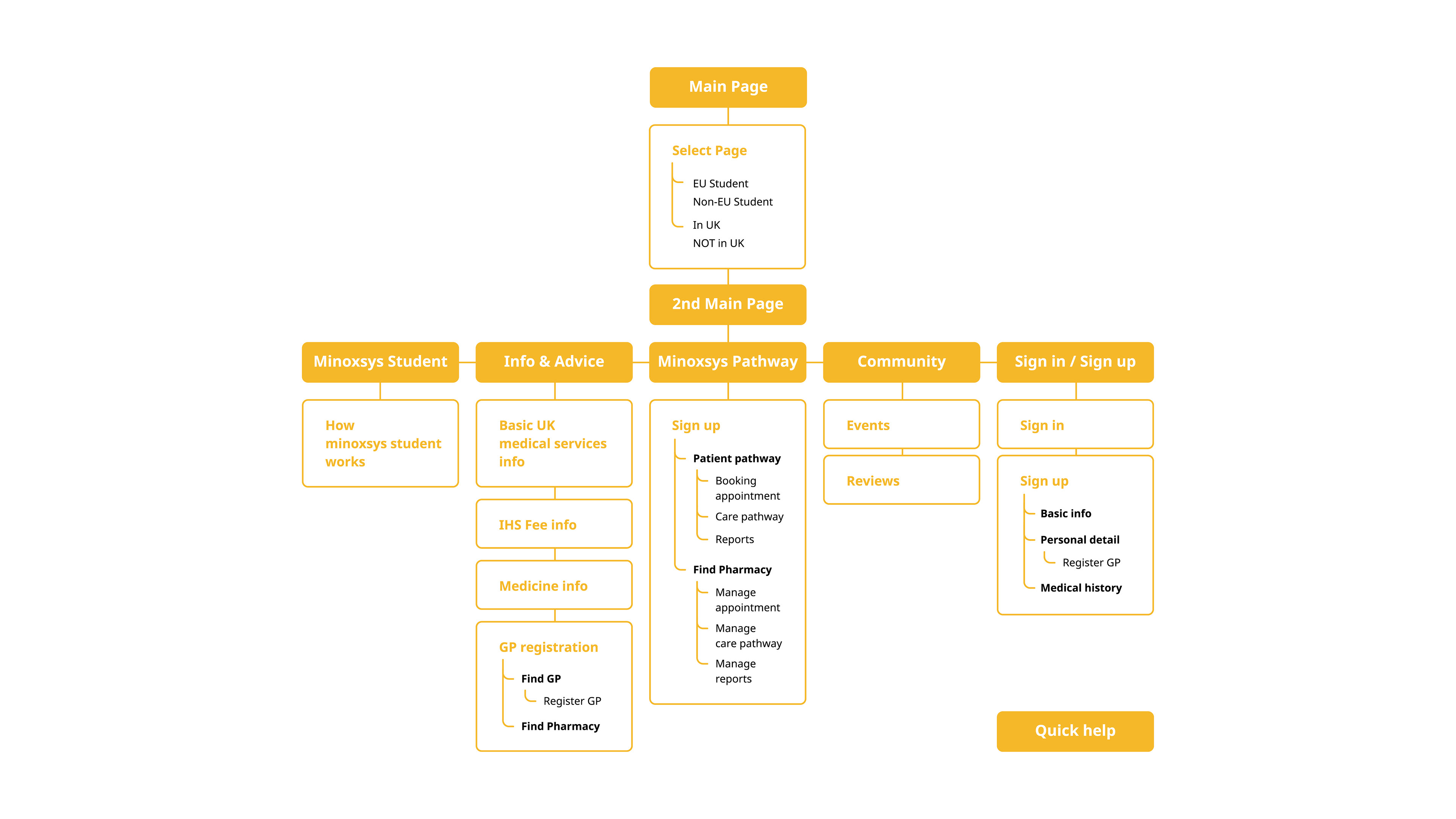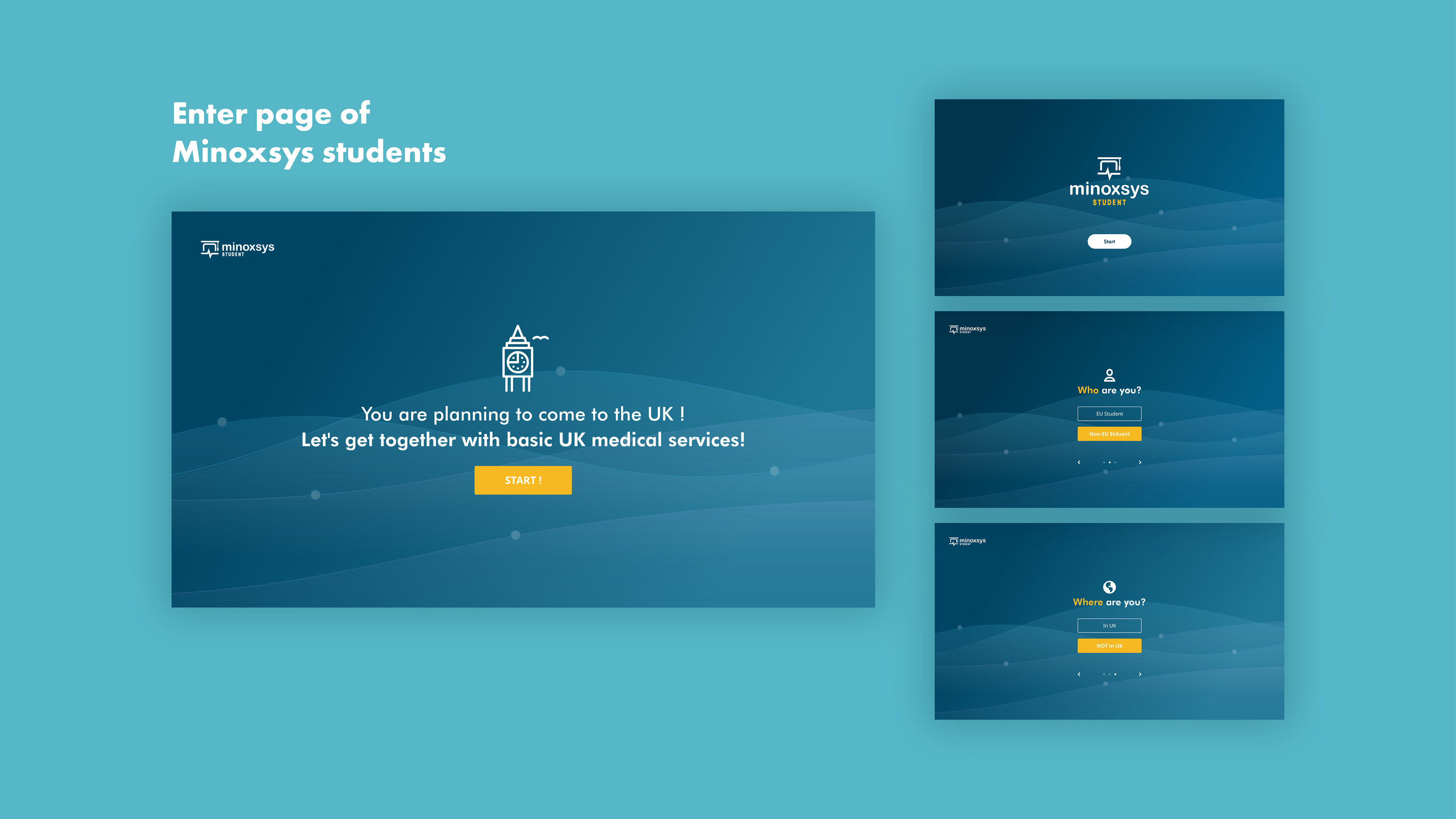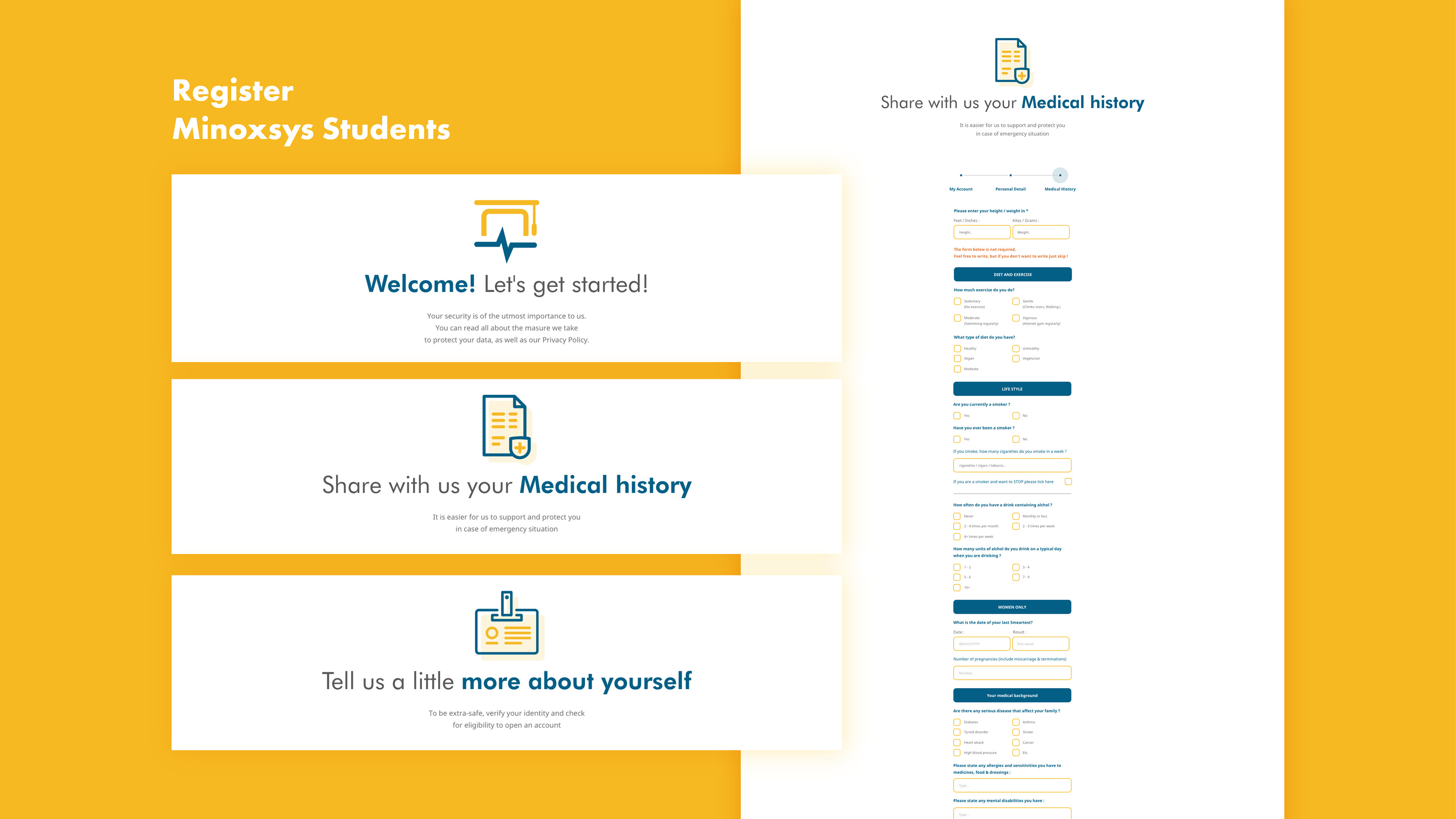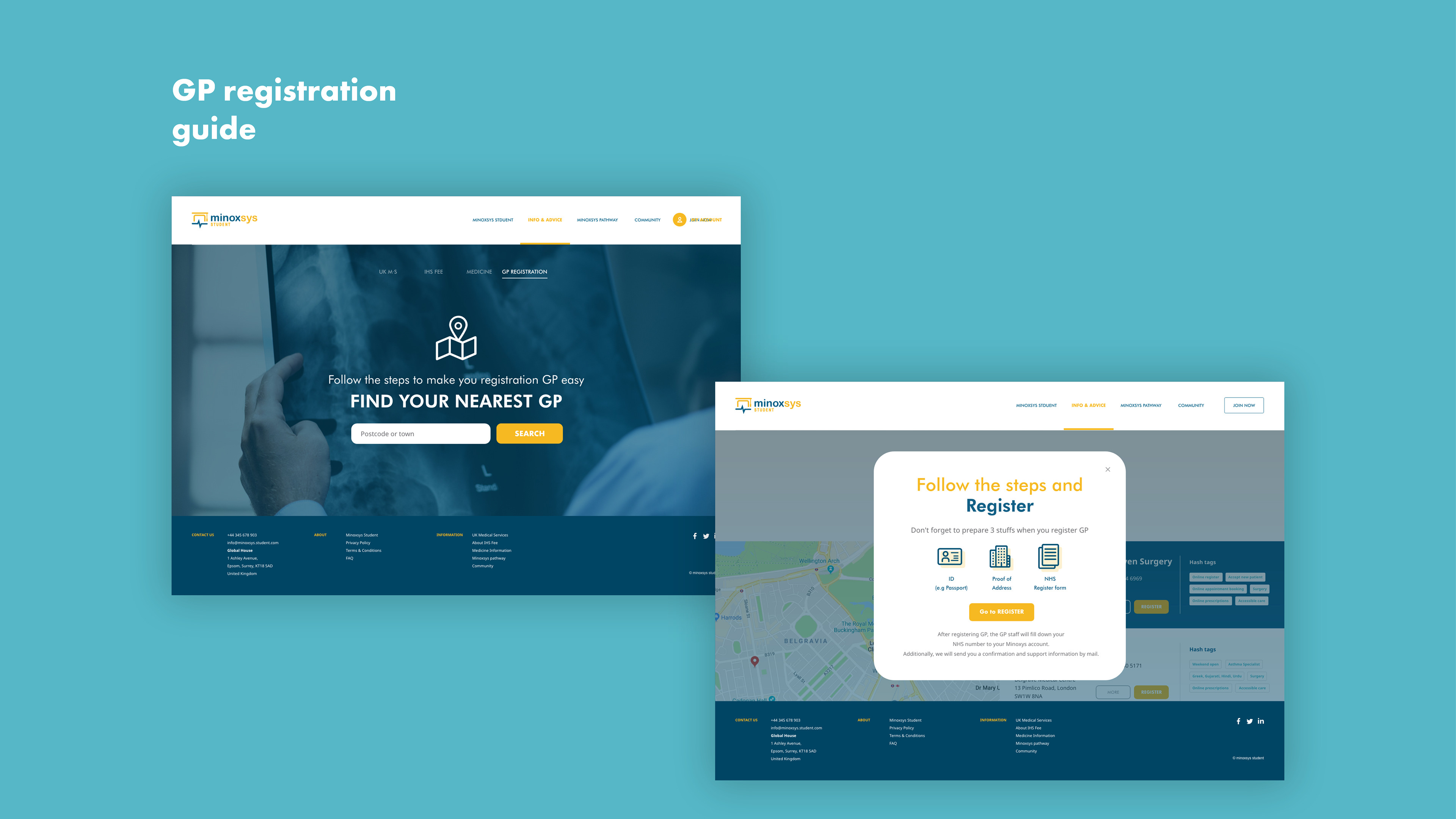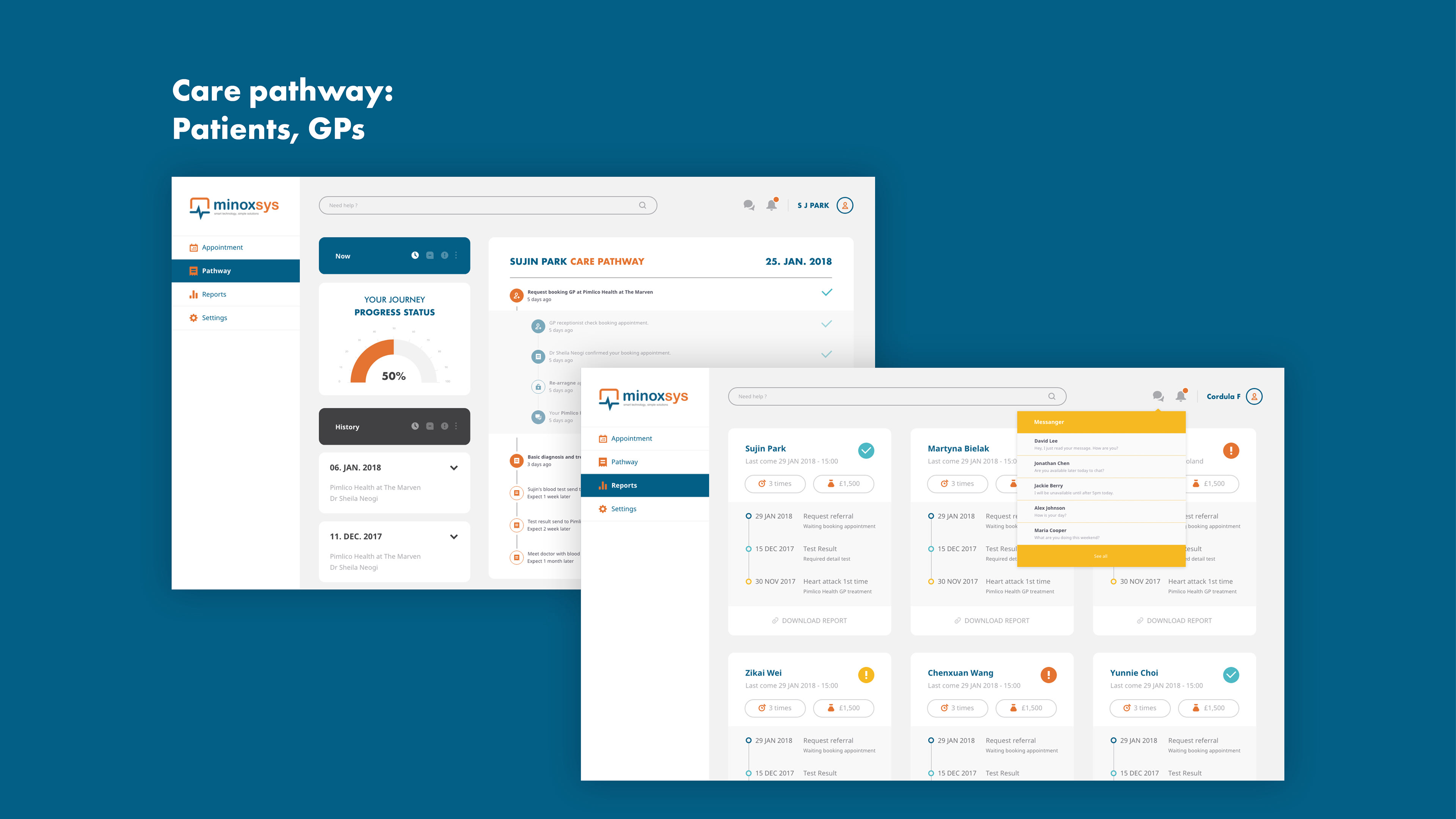 Digital platform(Website)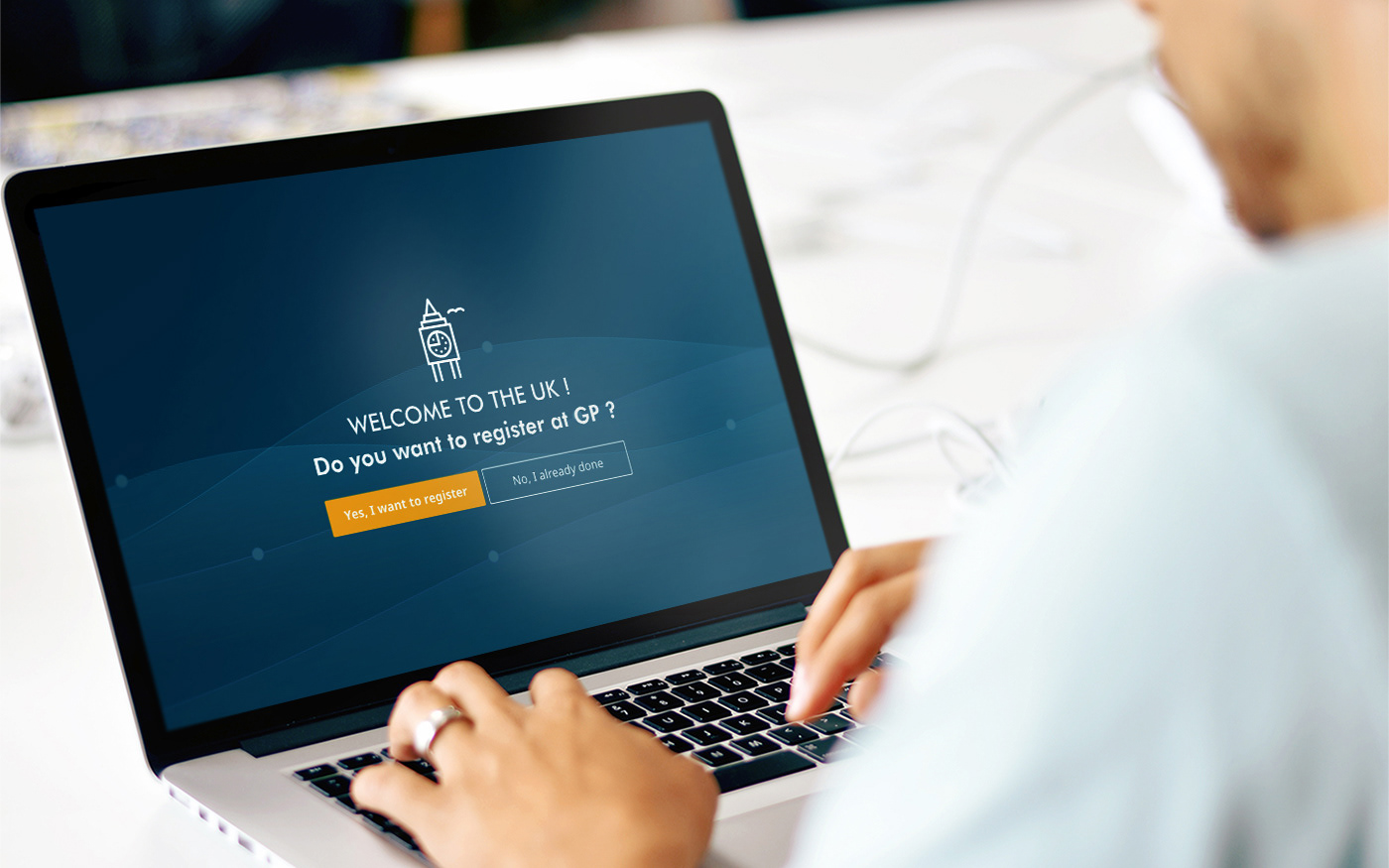 Student accommodation common area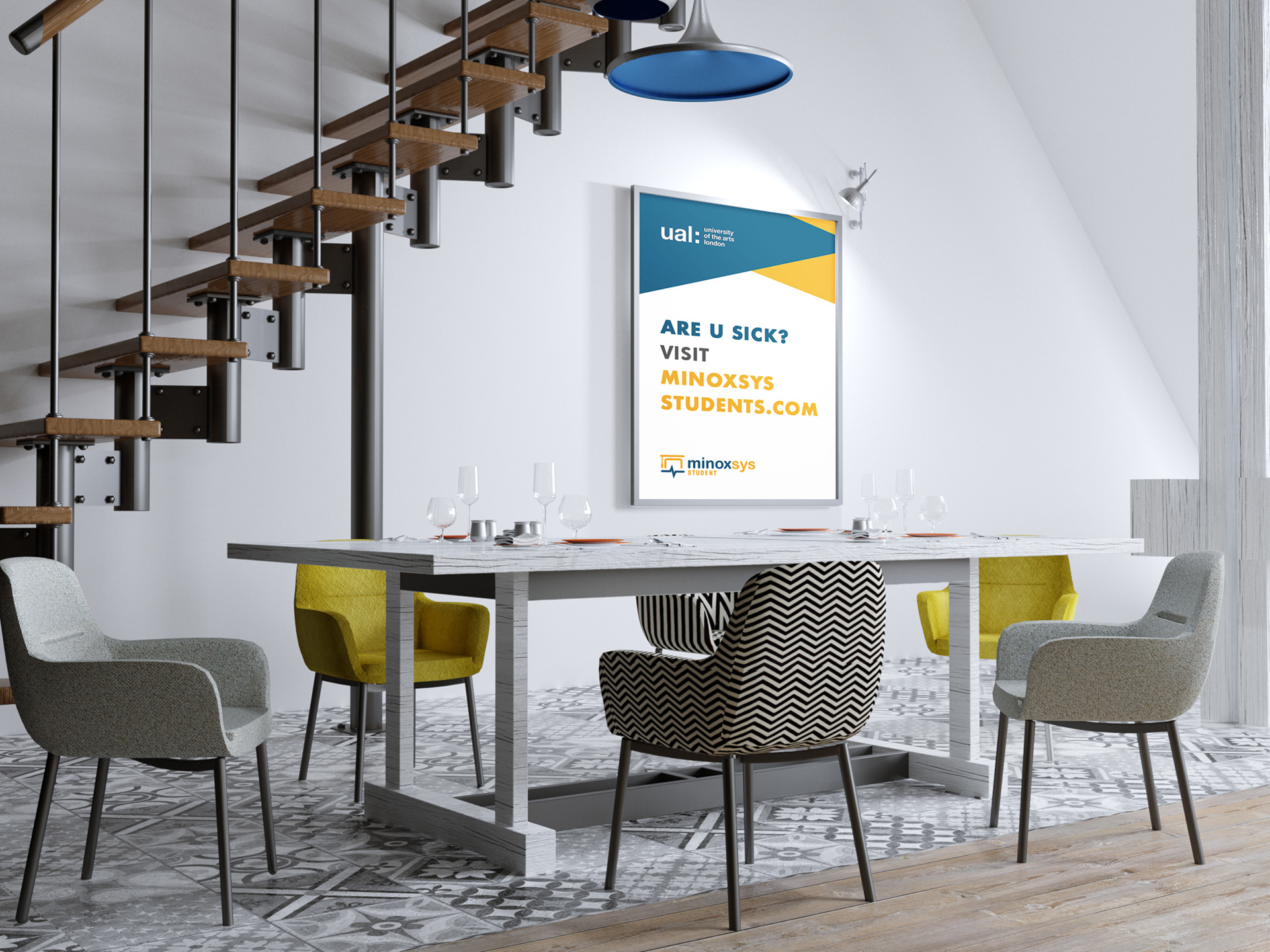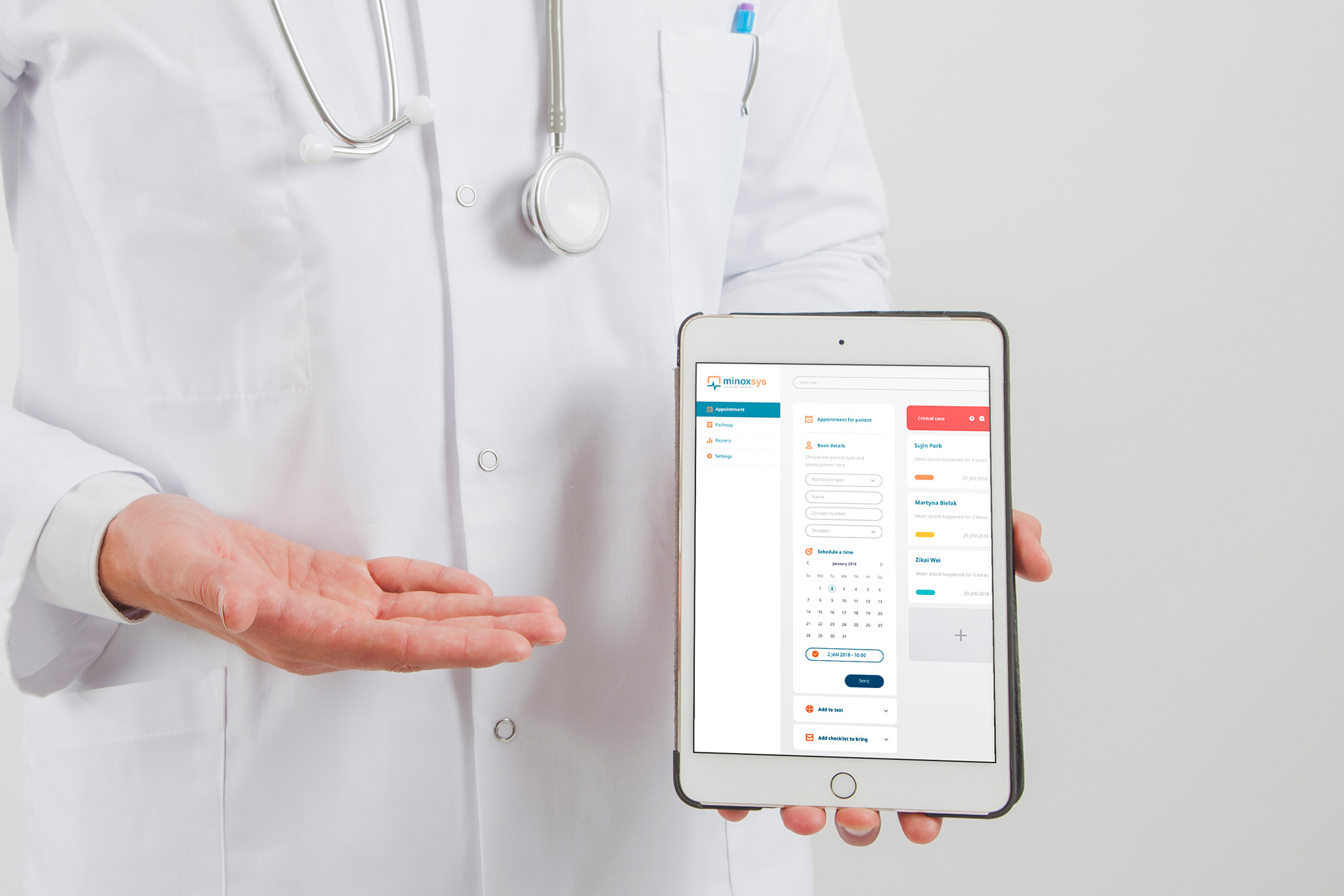 Interview with specialists
Co-discover session with EU/non-EU students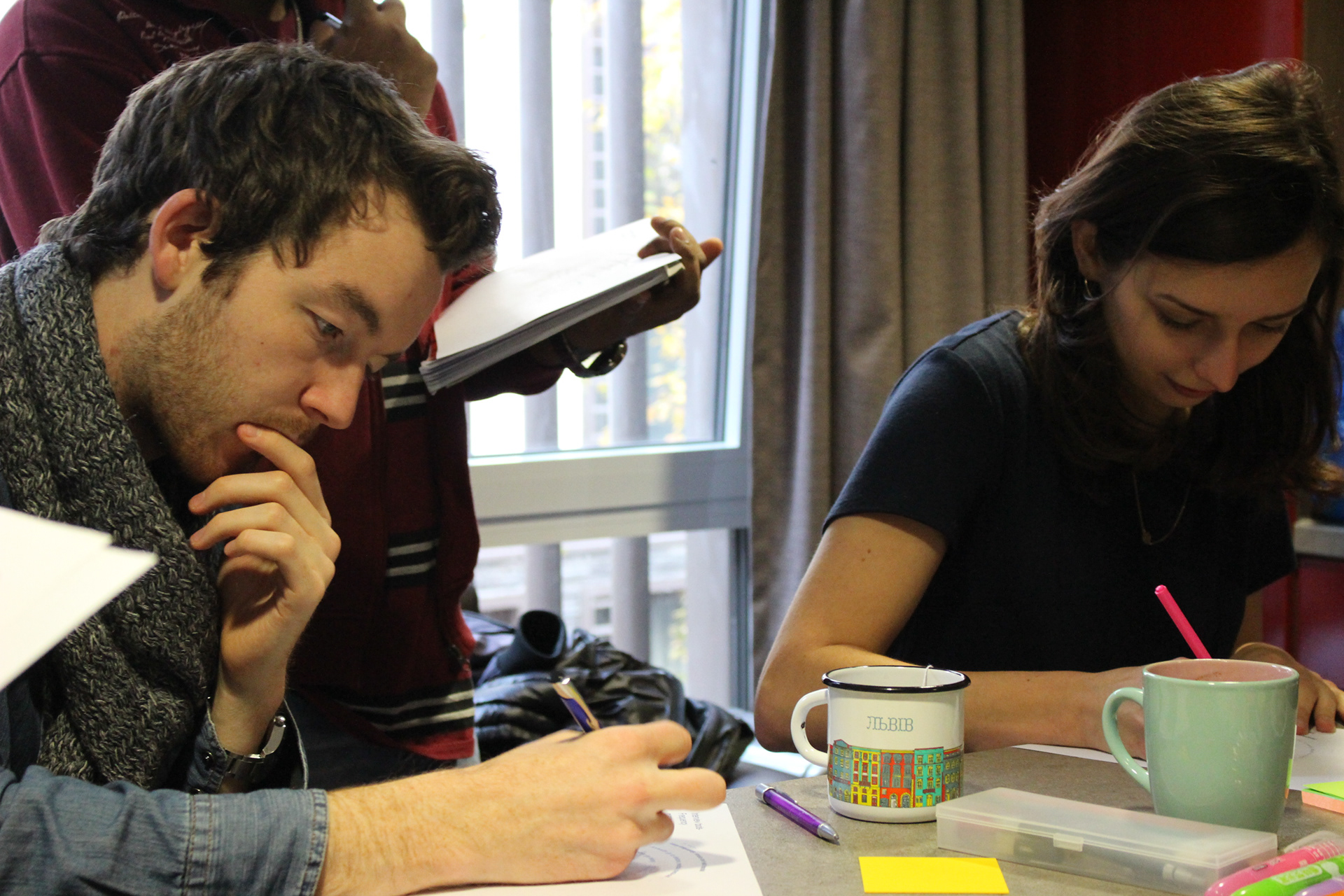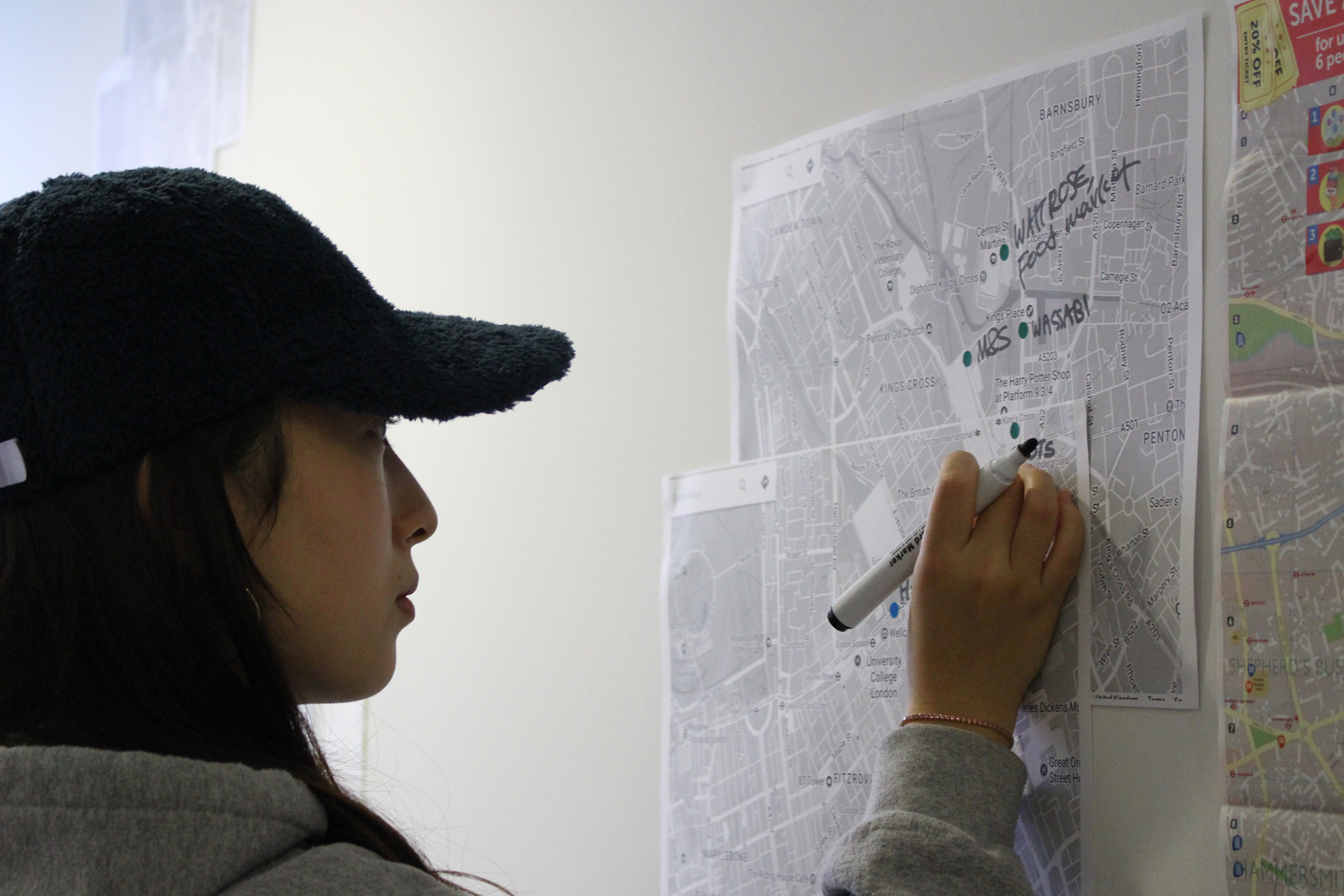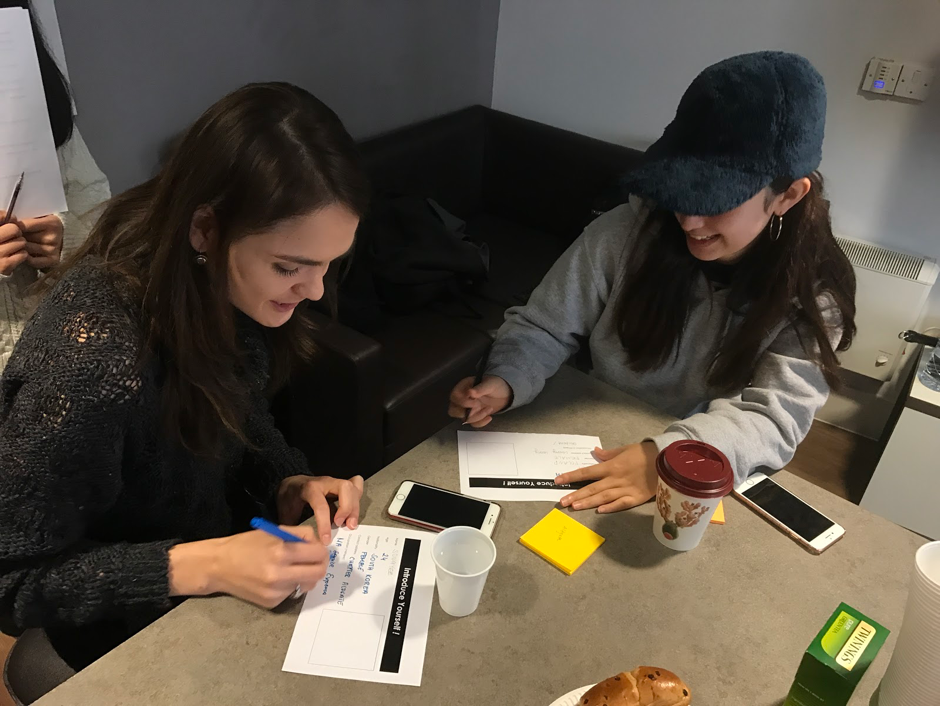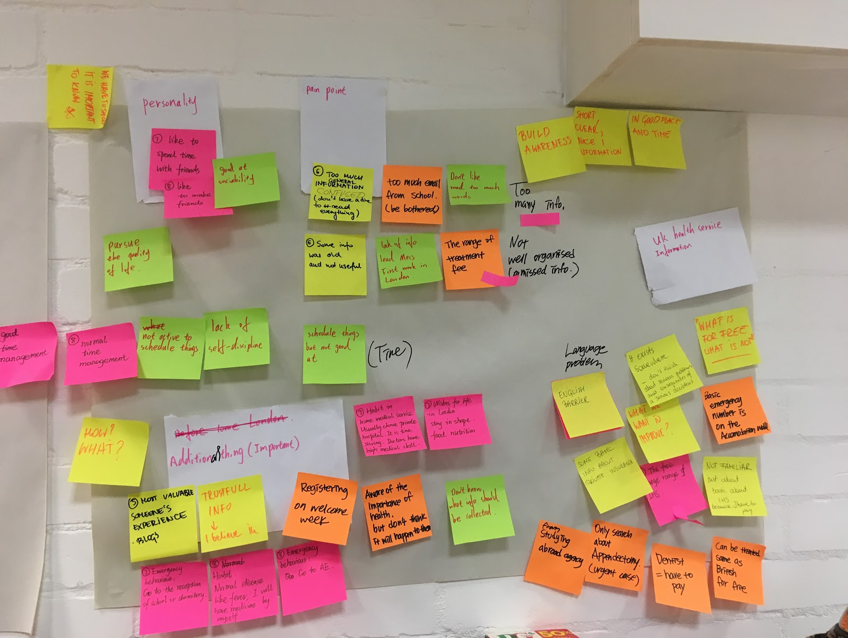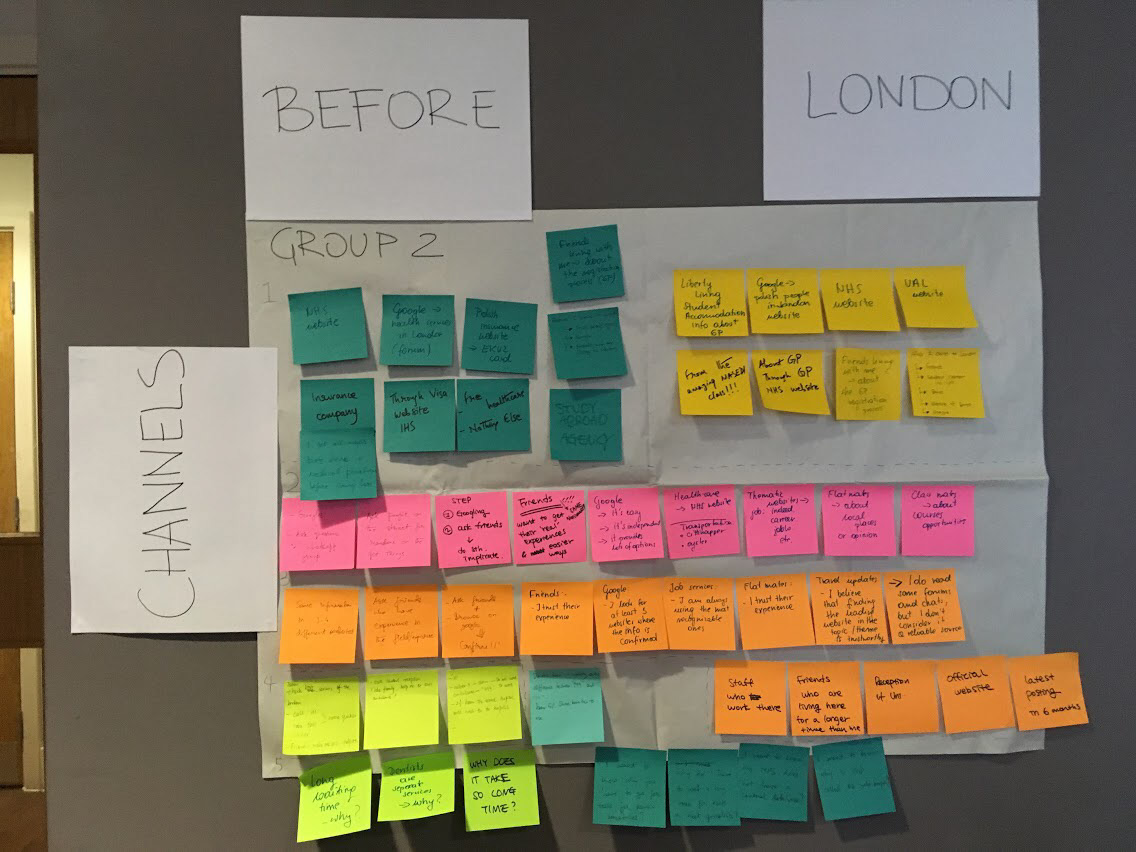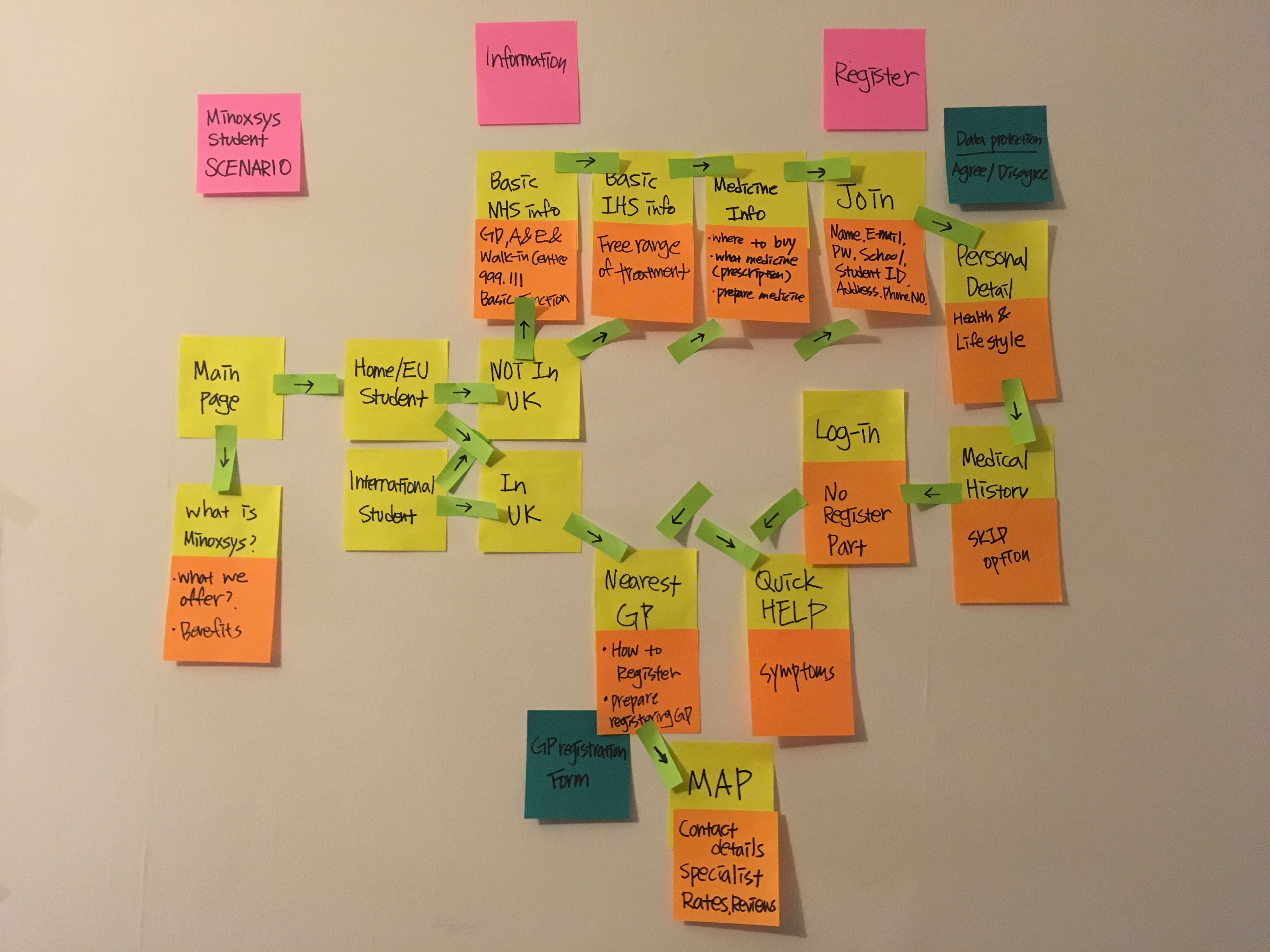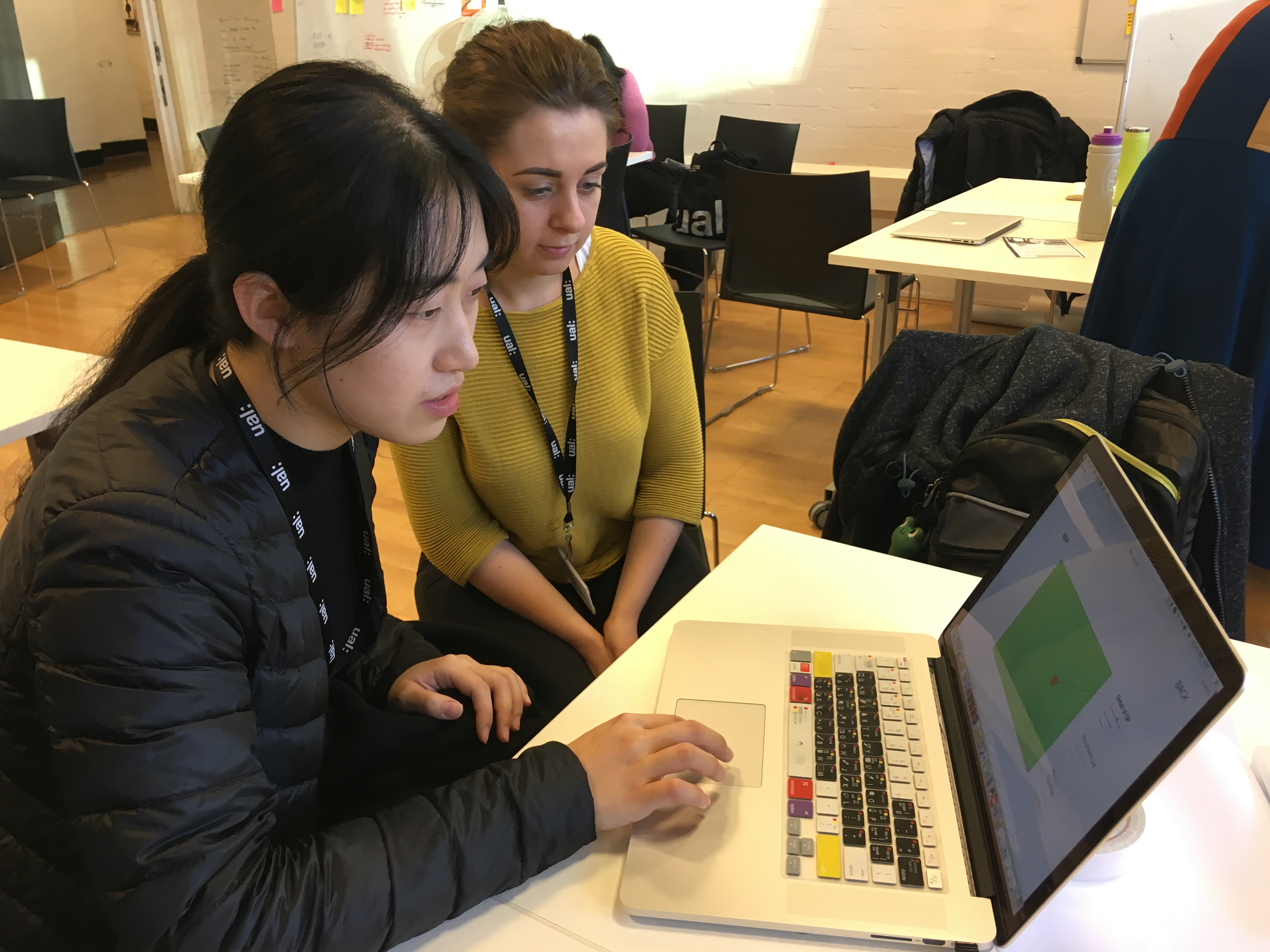 Co-design session with service providers