MA SEDI Degree show and Symposium
The graduating class of 2018 on MA Service Experience Design and Innovation students' degree show and symposiums were held at the London College of Communication. Students were divided into graphic / symposium / PR / video teams and volunteered to organise the exhibition.
Team 
Aomruethai Lo-apirakkul, Jessica Ann Venø, Tracy gordon, Sam Mio, Sujin Park, Zikai Wei
Date 
Nov 2018 to Dec 2018
As a leader of the graphic design team of the degree show, designed all graphic material including  branding, identity, main poster, and catalogue.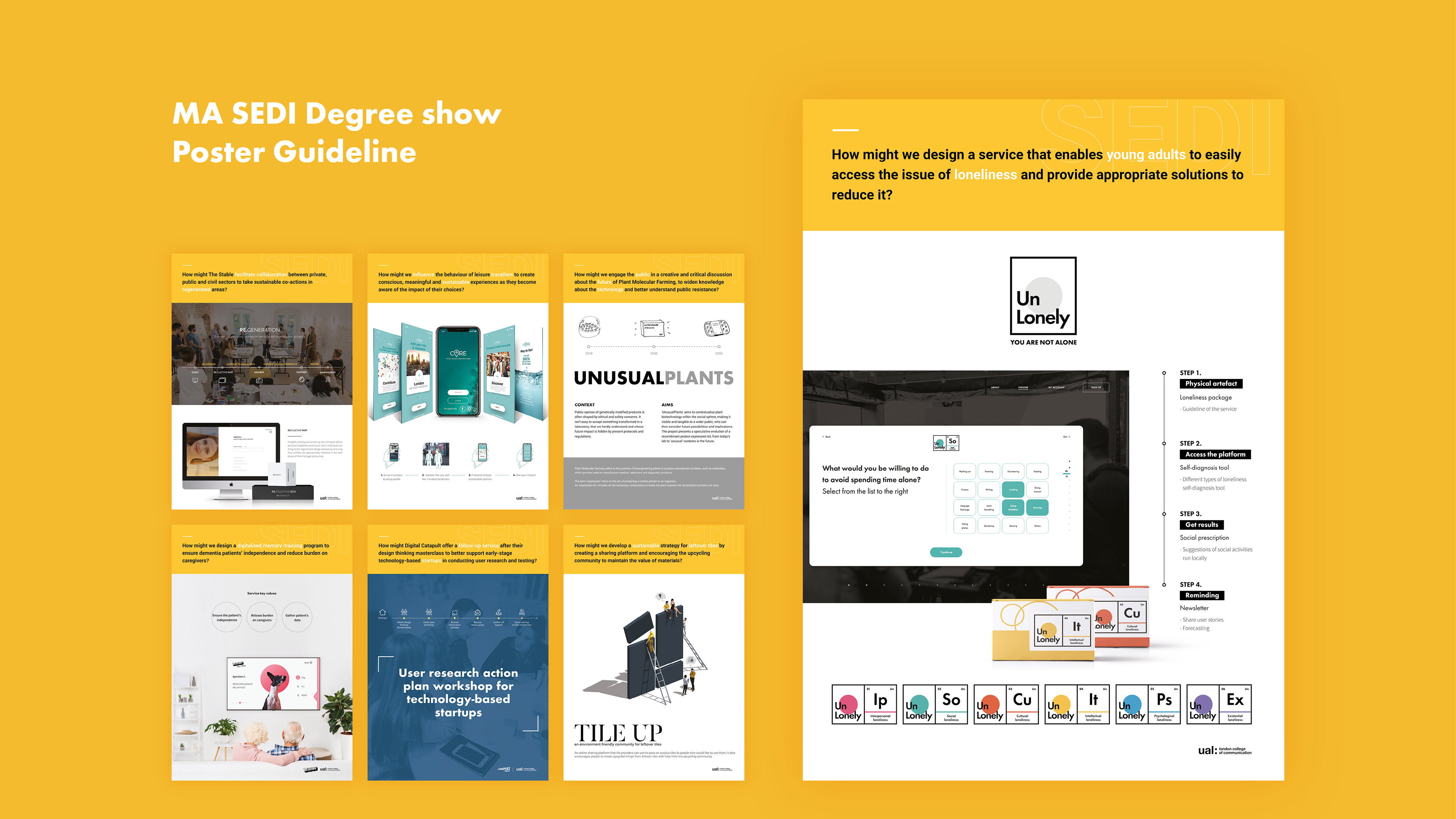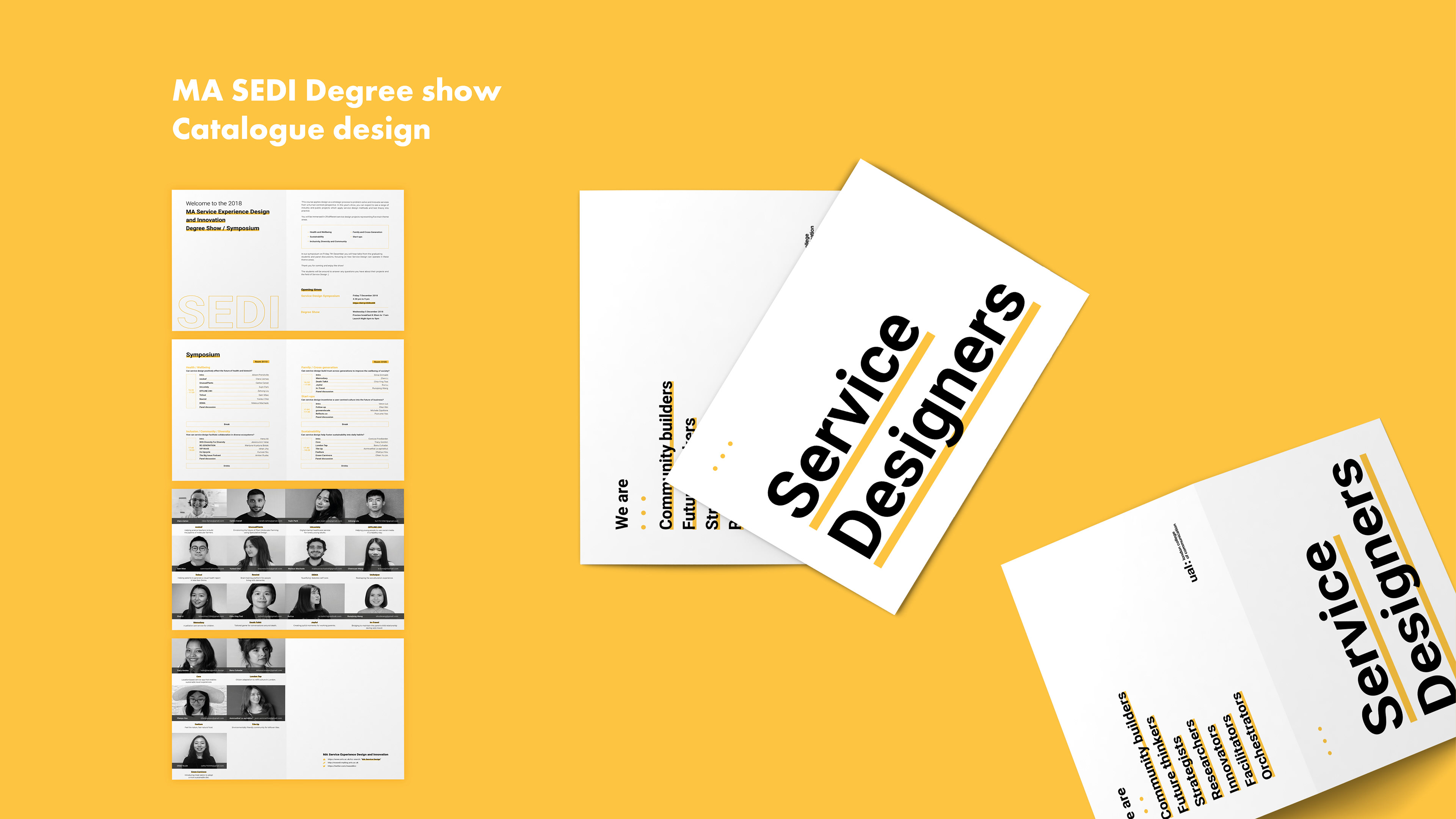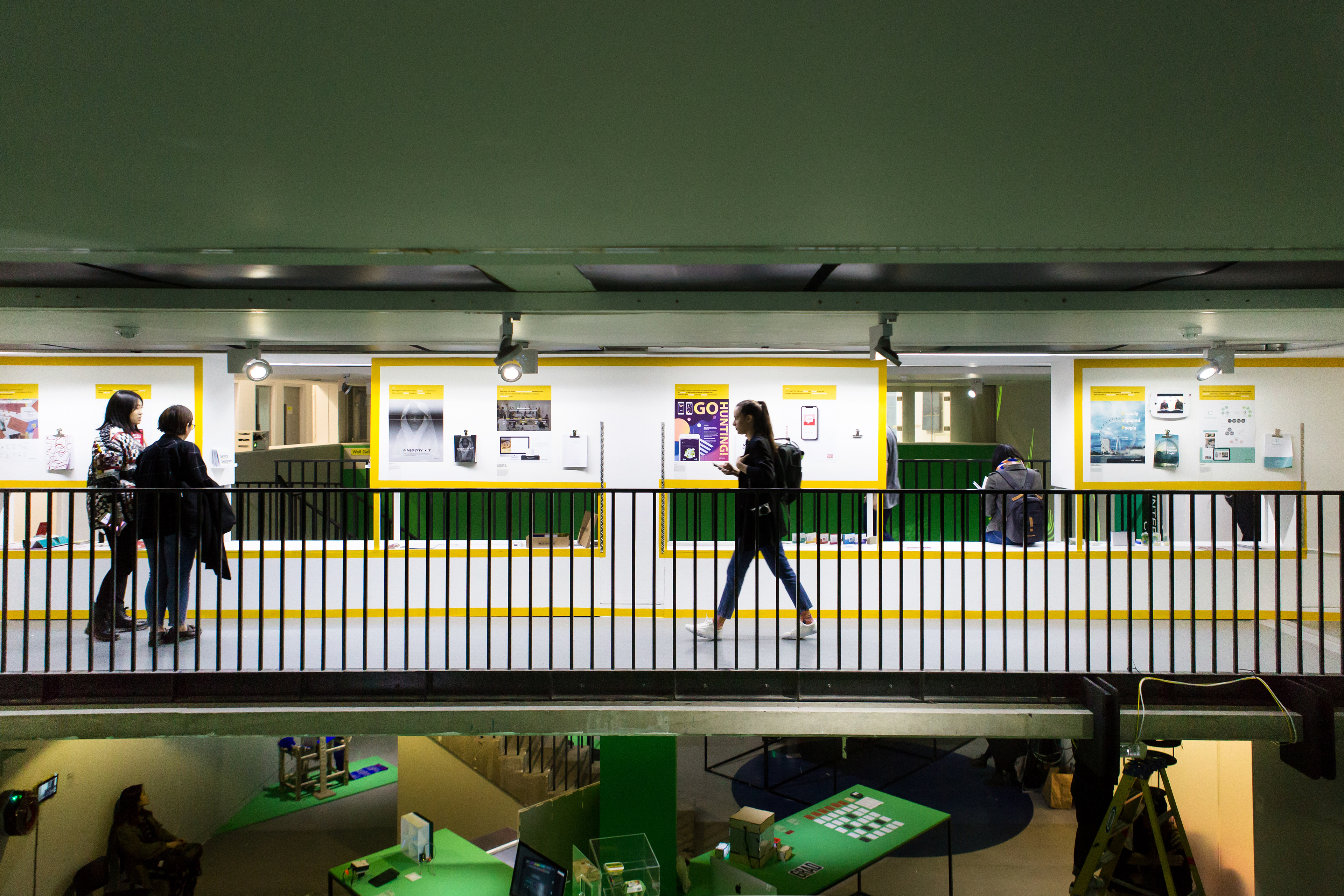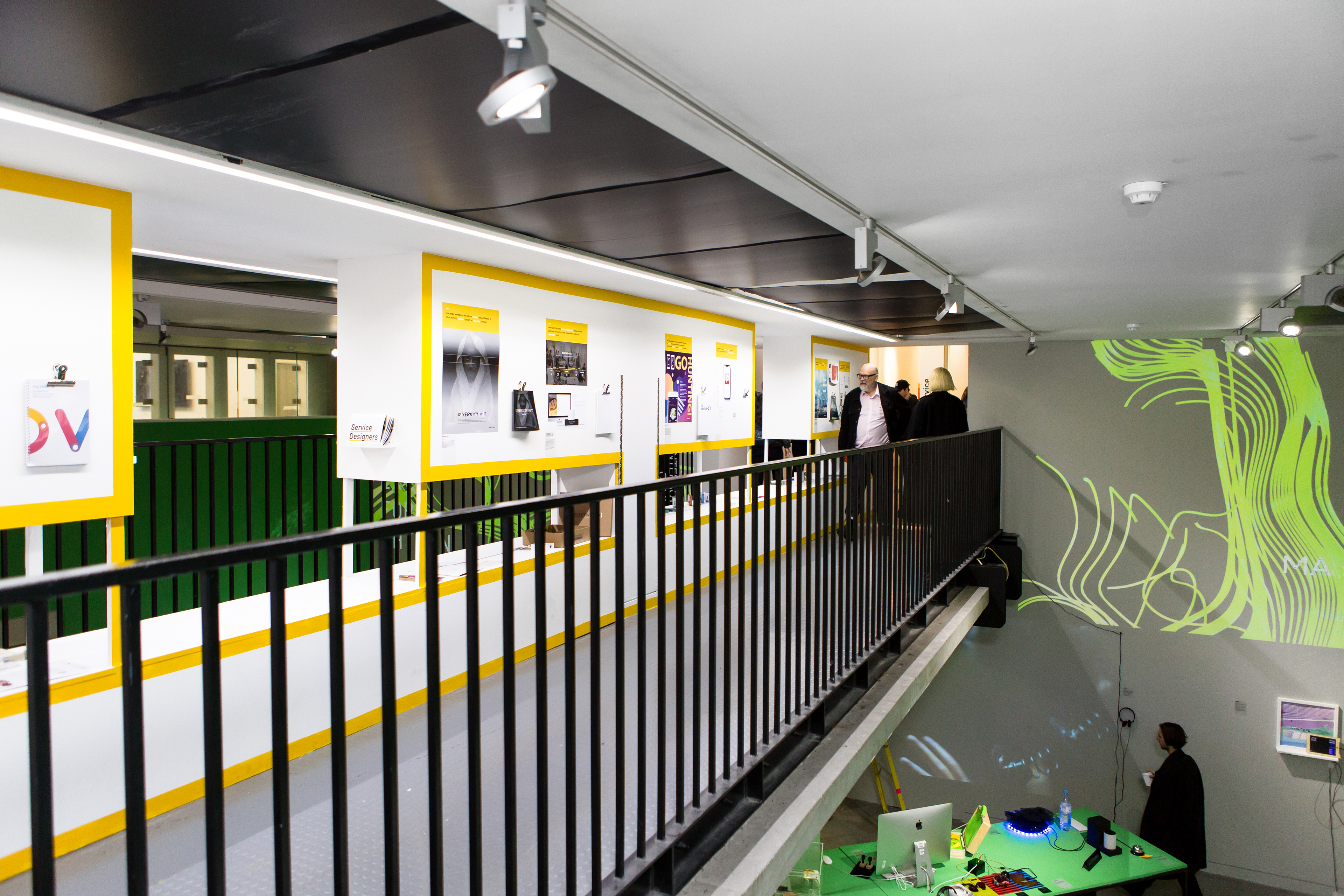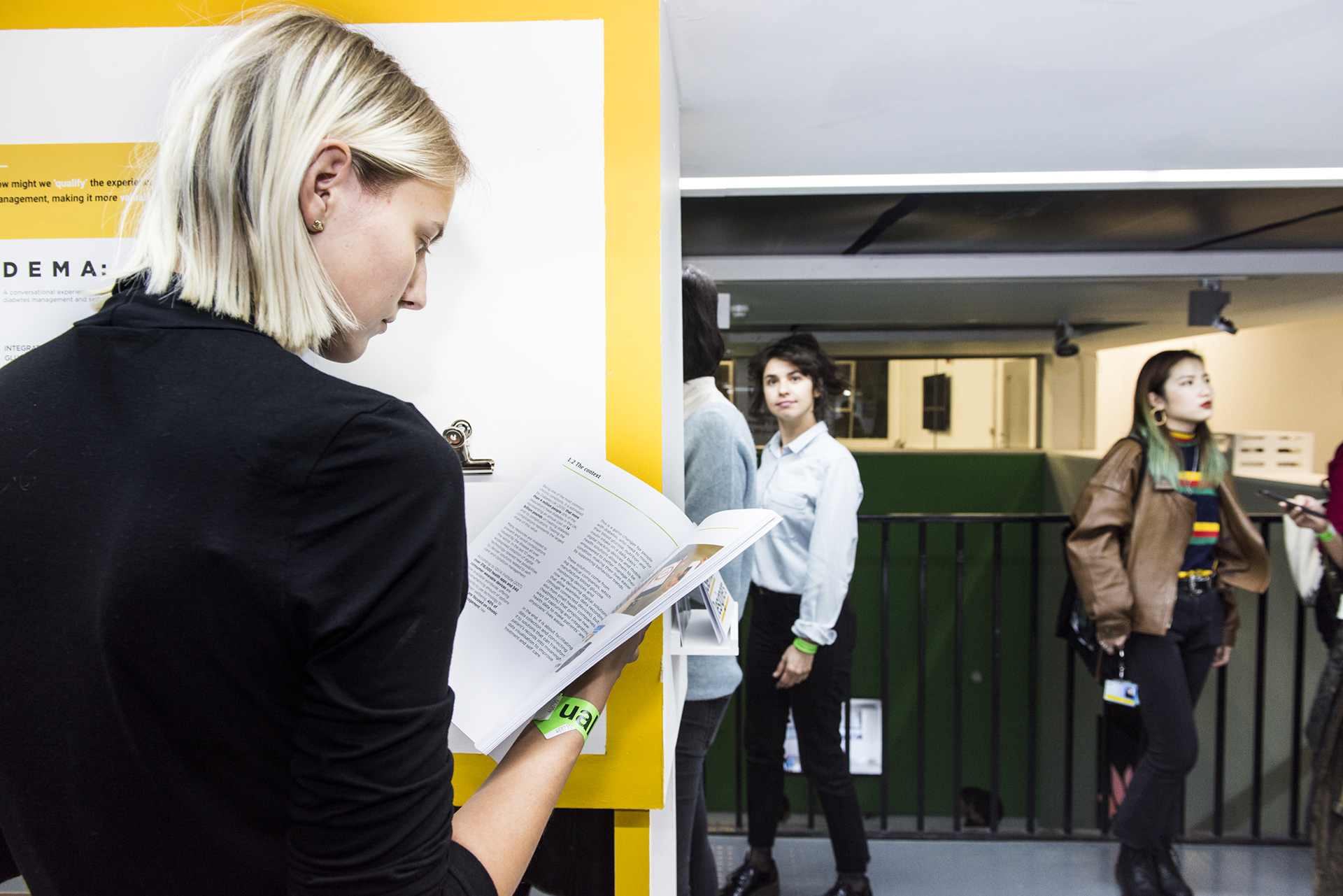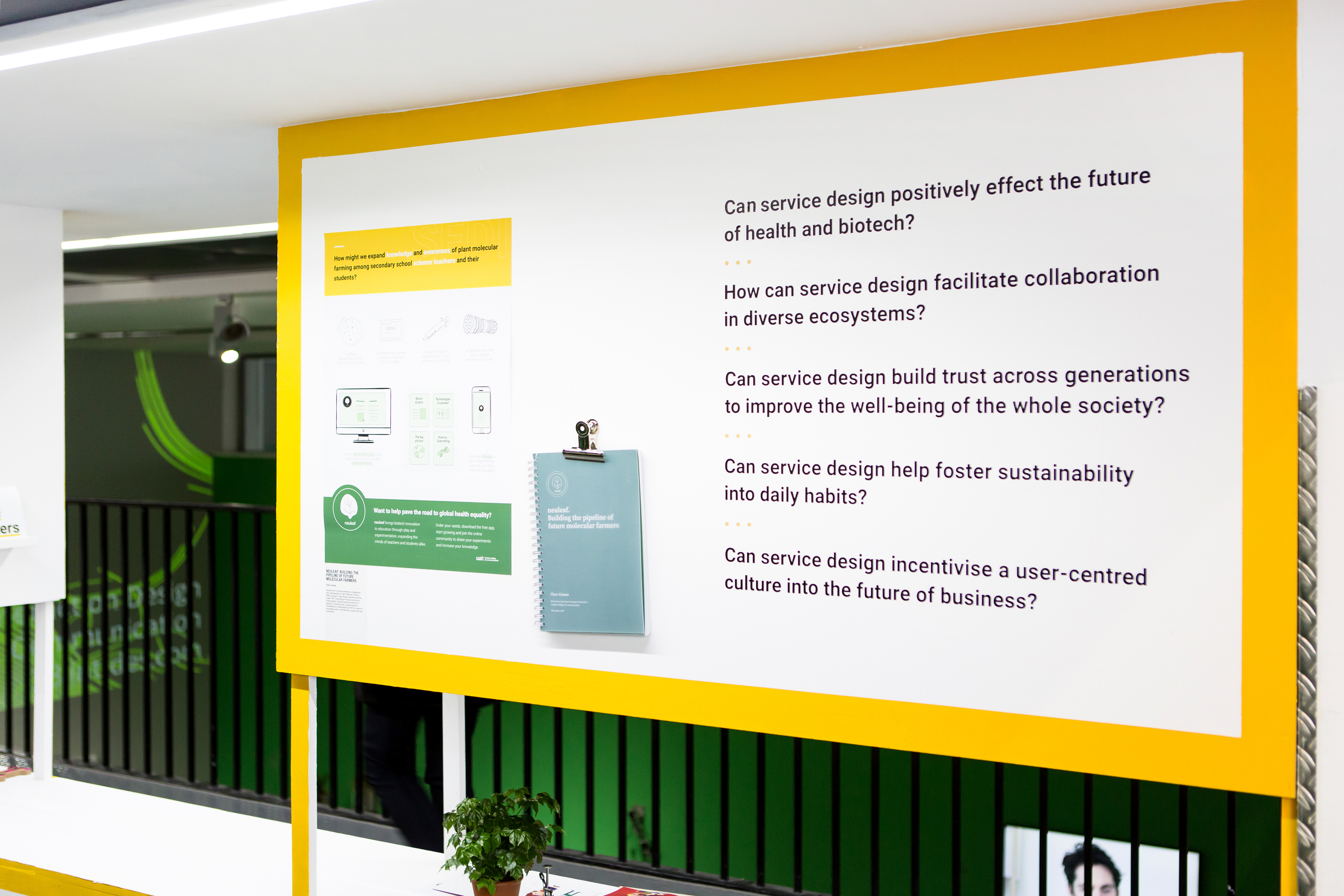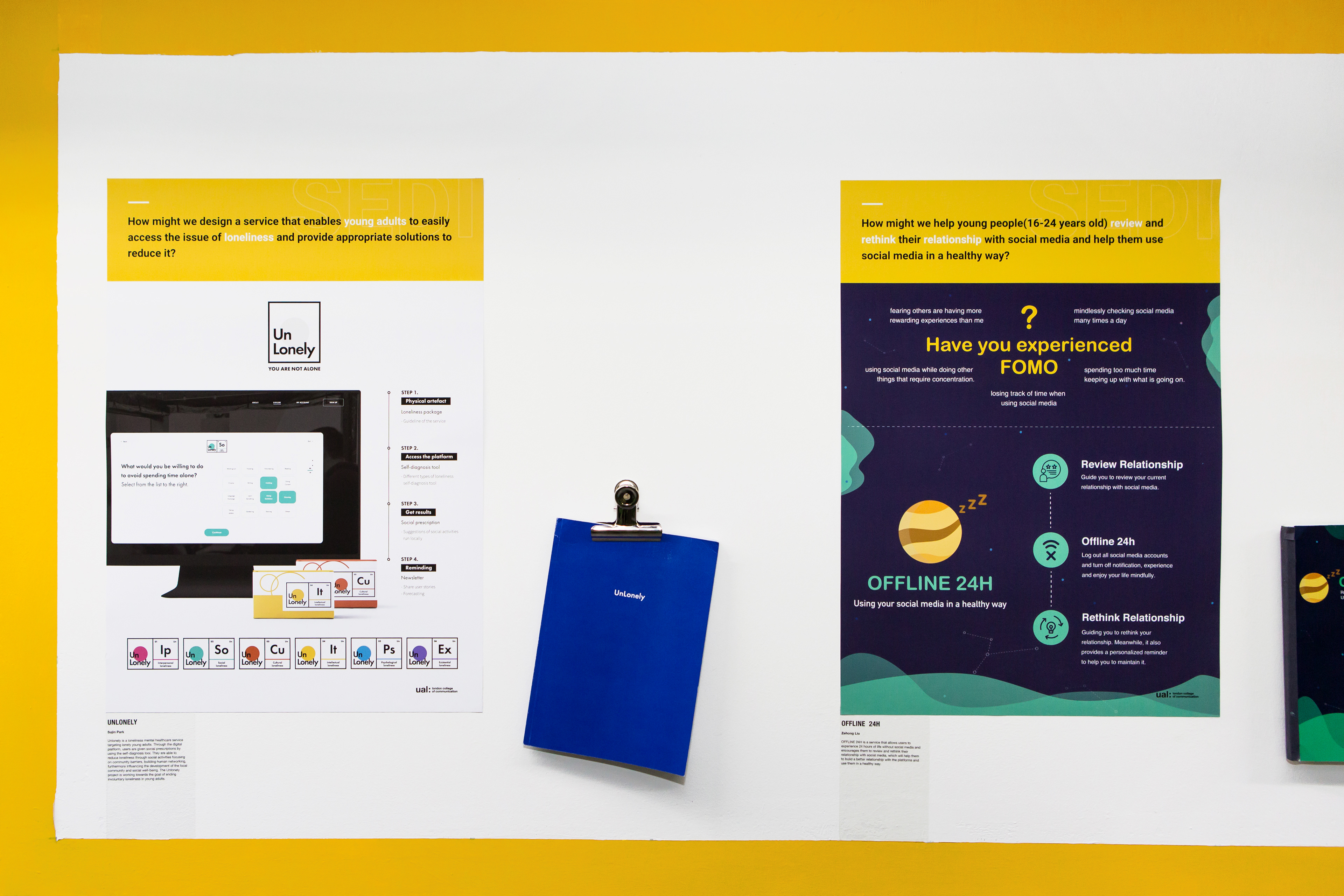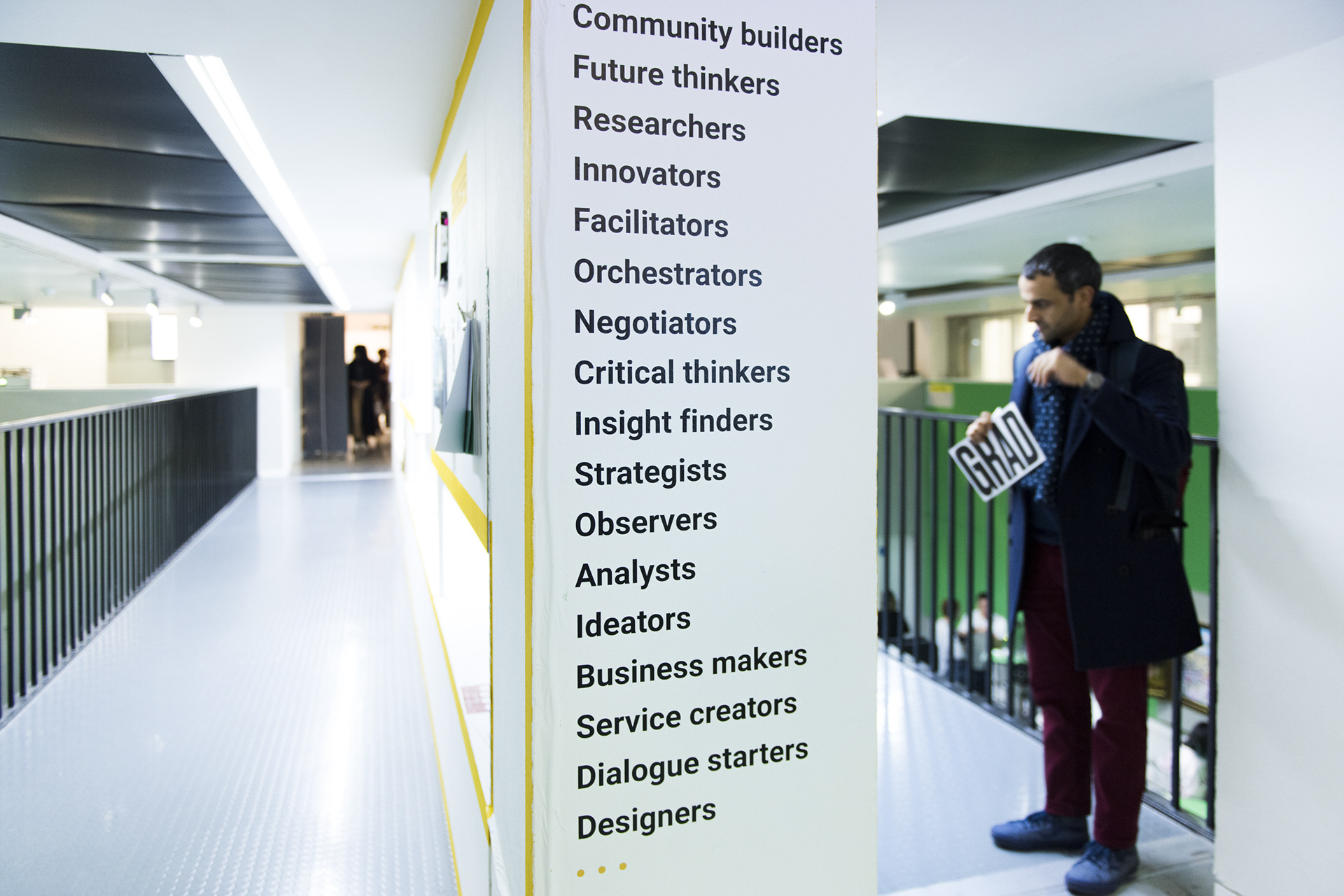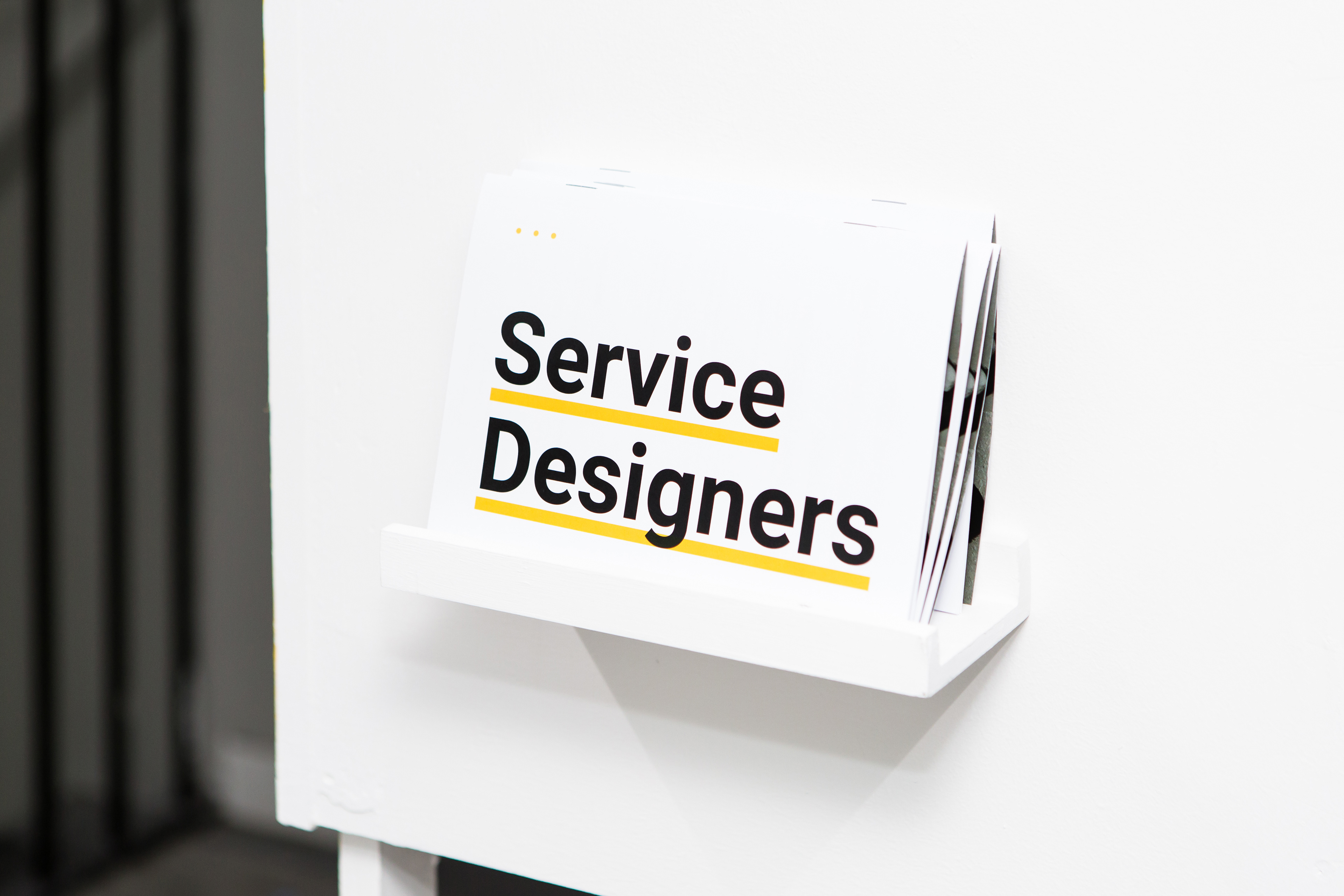 Lambeth Adult Social Care exhibition & workshop
MA Service Experience Design and Innovation students at London College of Communication conducted a Lambeth adult social care project as part of a collaborative project. Supported by the HEIF Local Partnership Fund, we created exhibition and workshop at the Lambeth town hall.
Team 
Chienyu Lin, Rui Lu, Kunwei Niu, Sujin Park
As a leader of the graphic design team of the event, designed general concept for the exhibition, branding, main poster, each service proposals poster and brochure.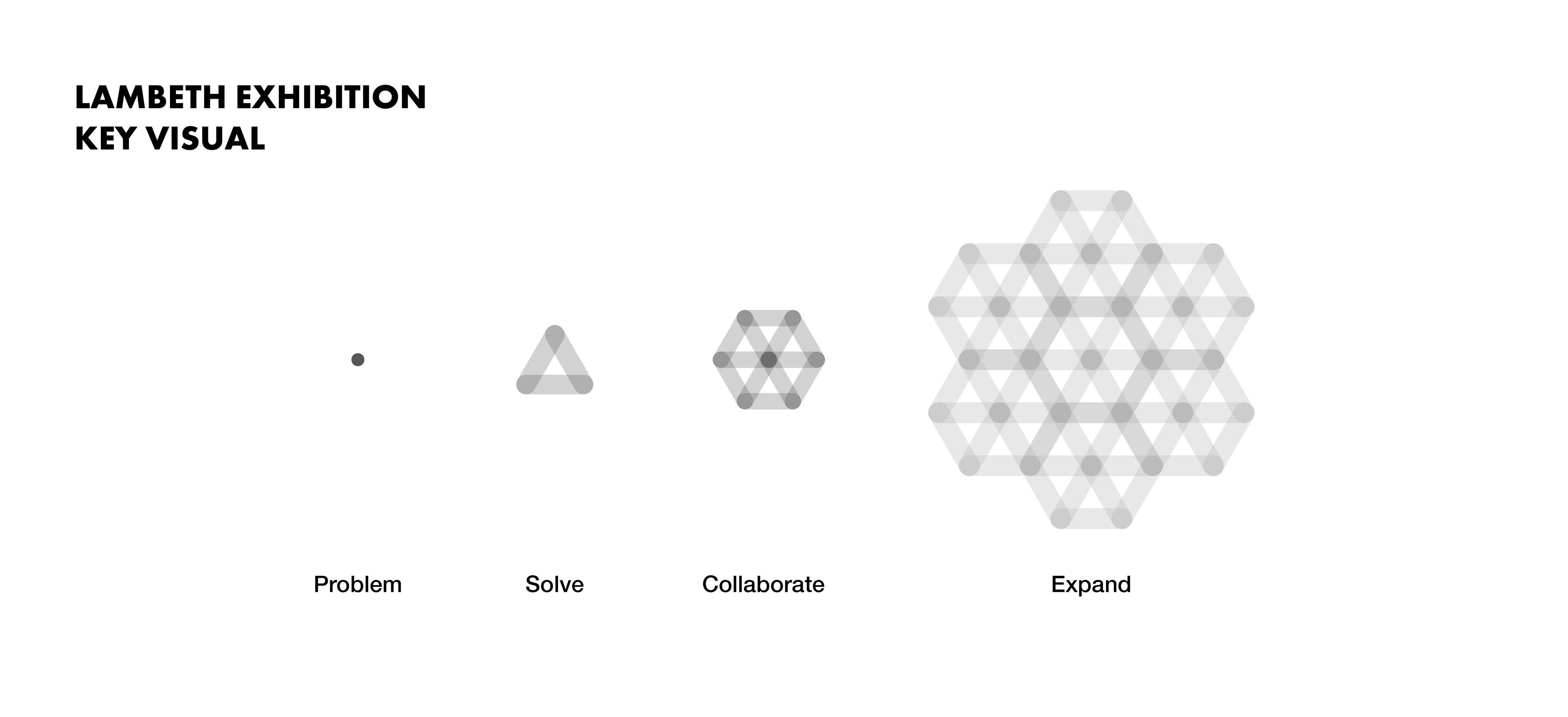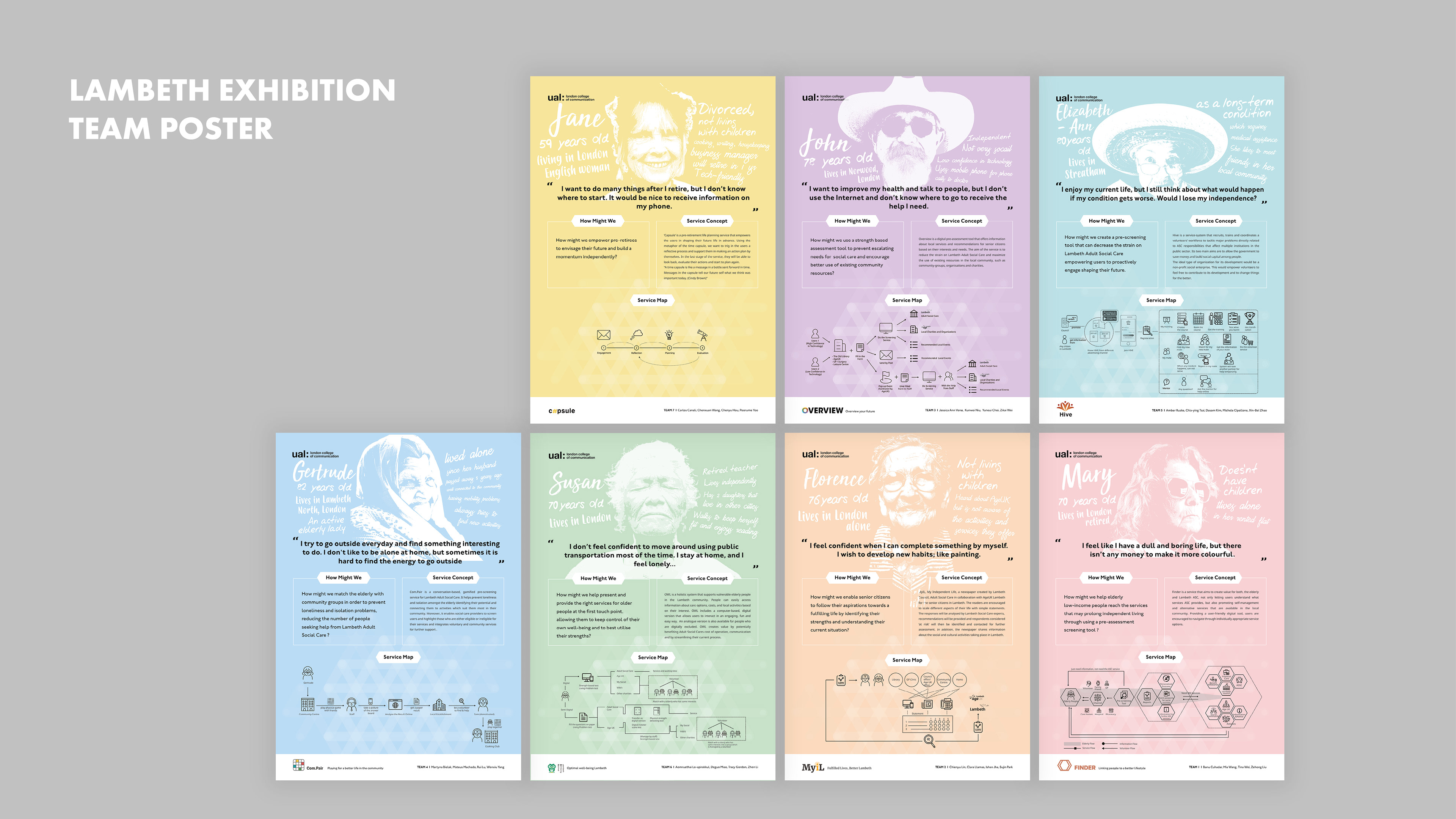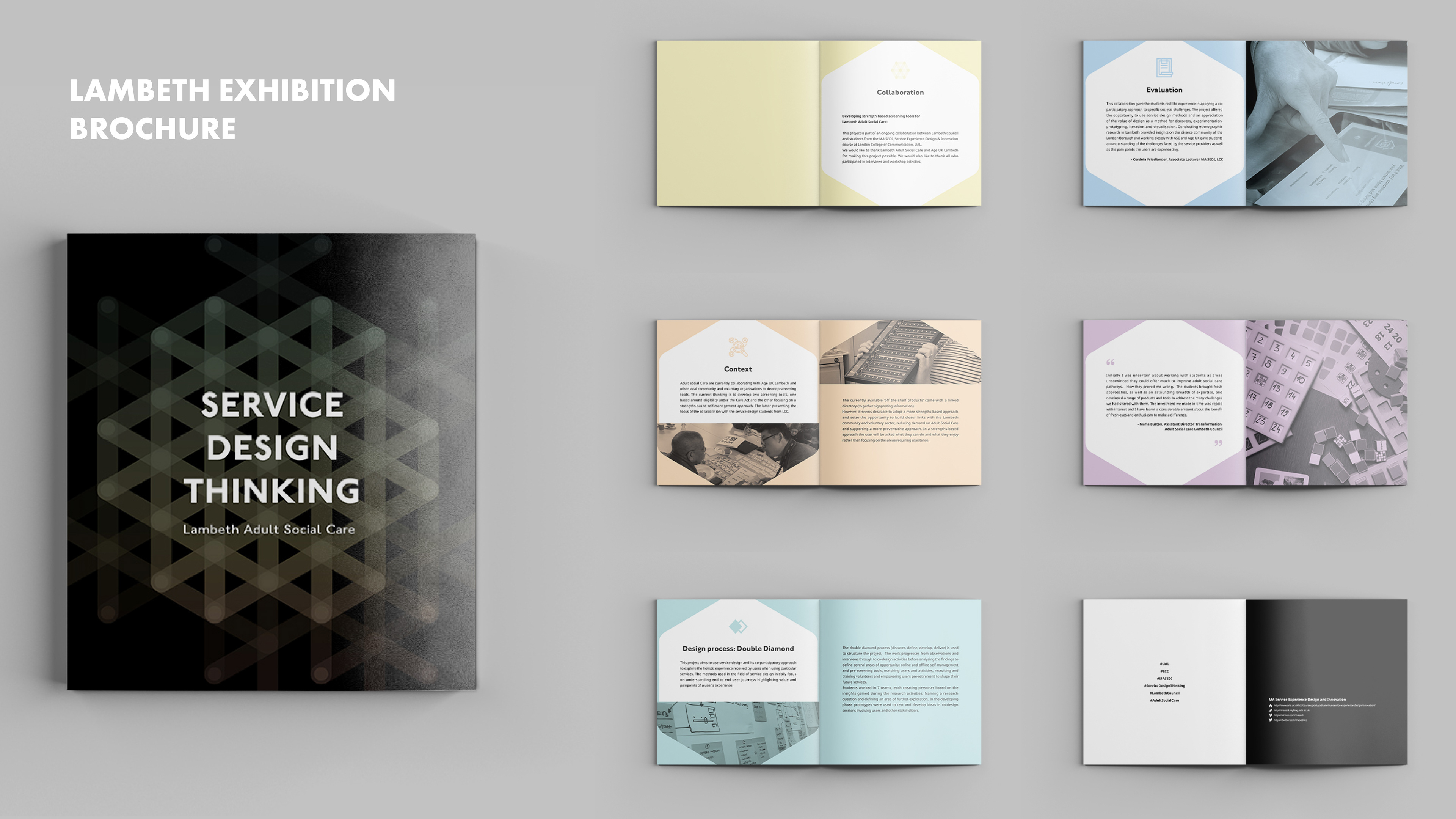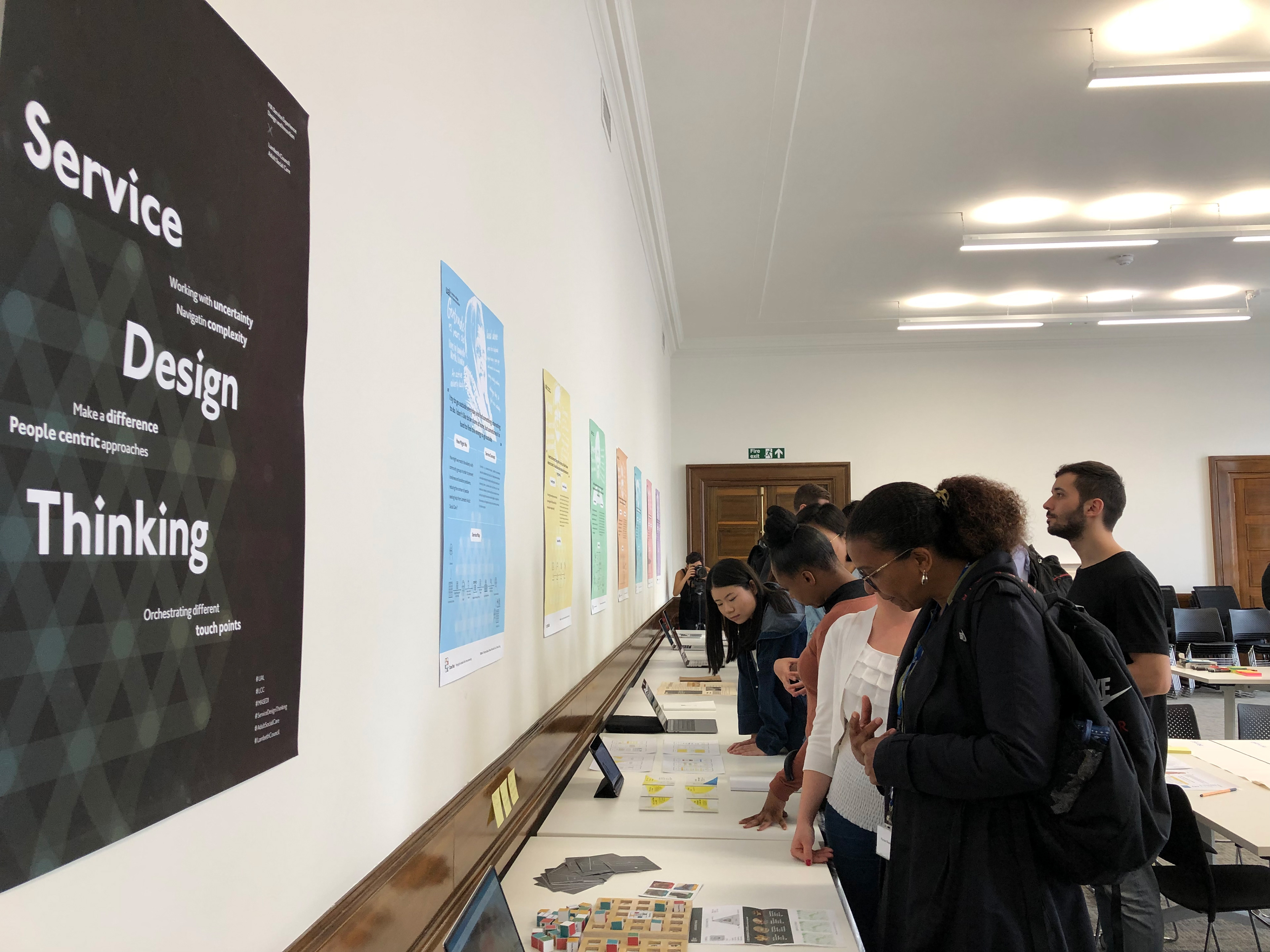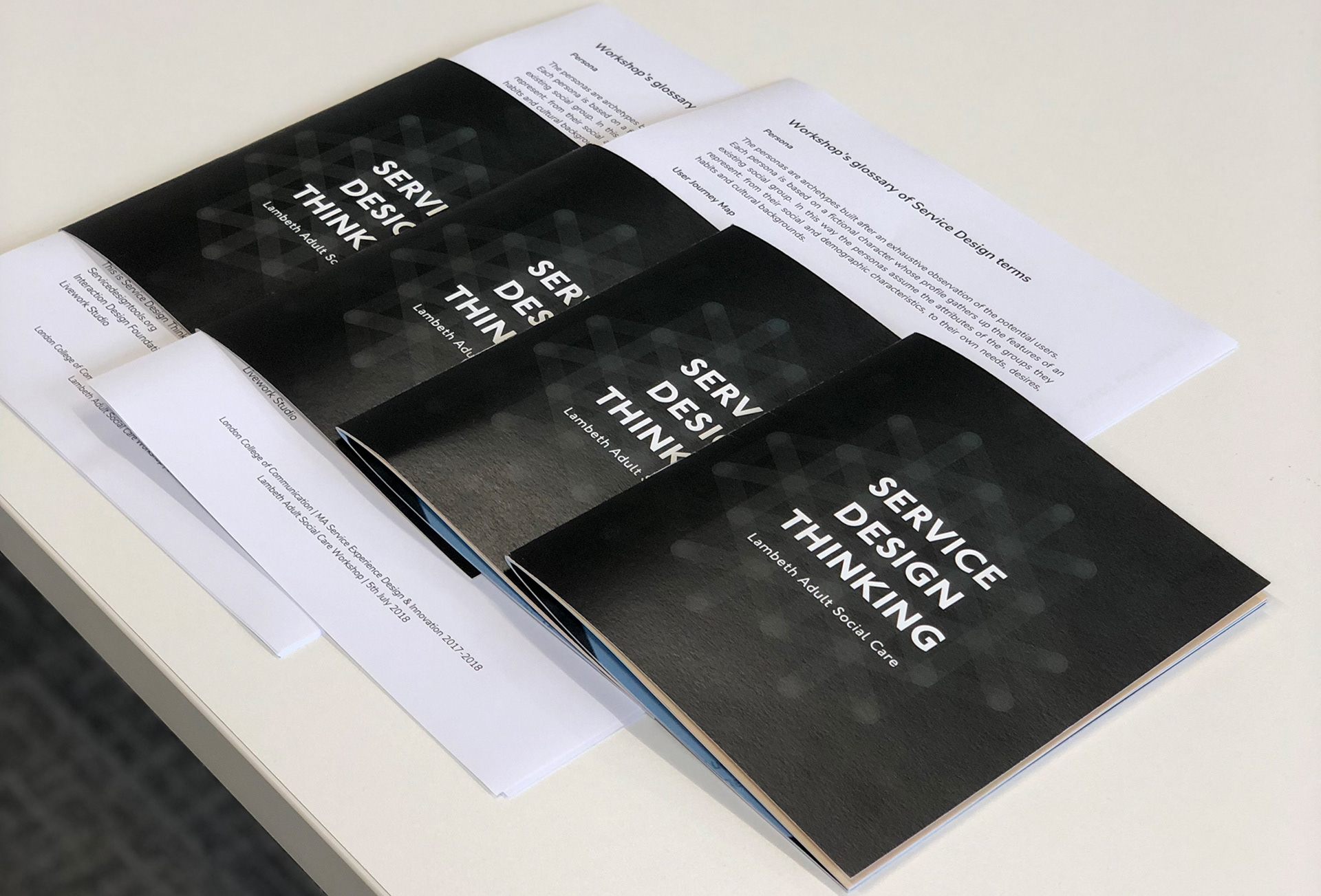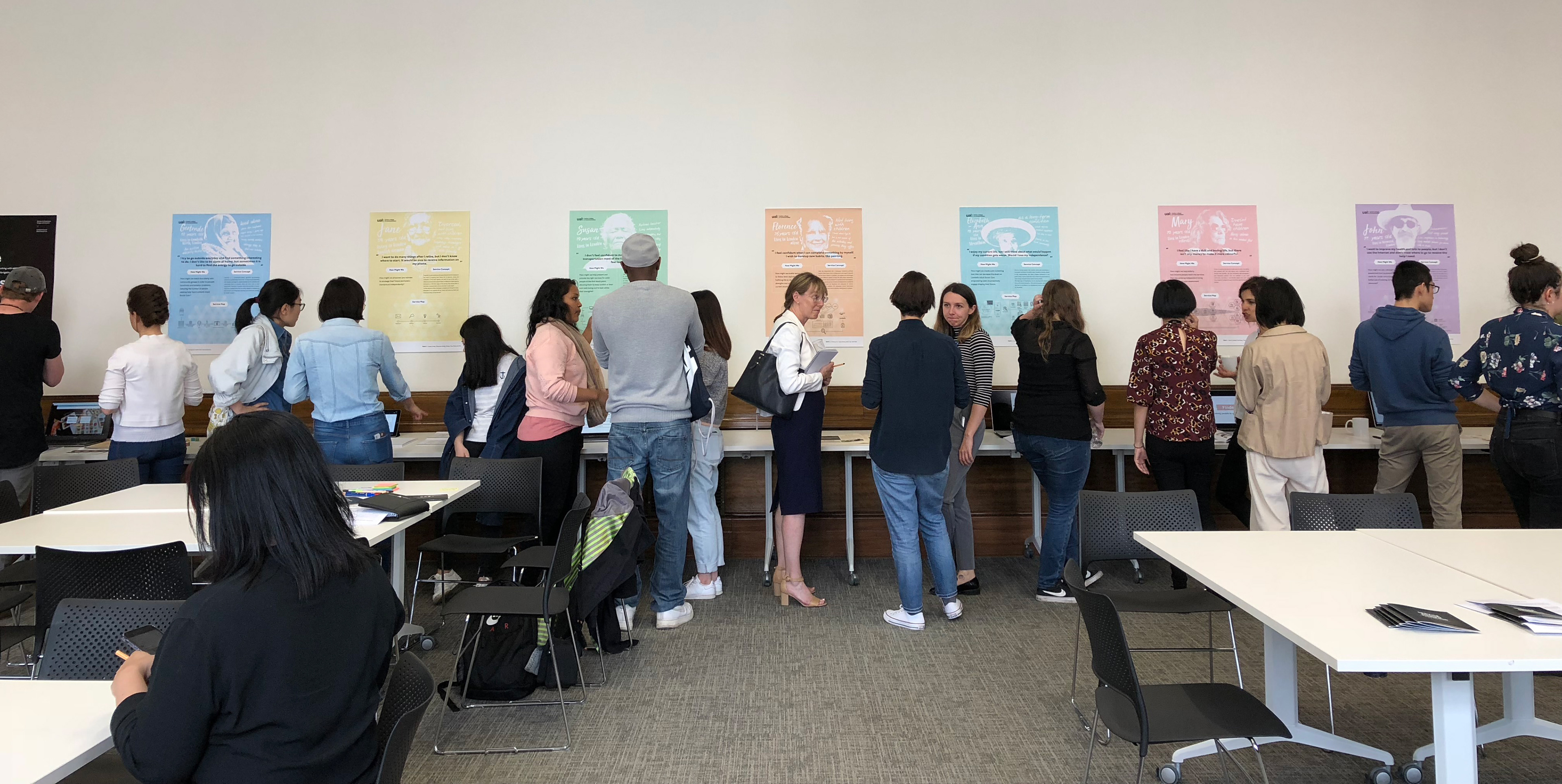 London design festival; PharmaFactory
Pharma-Factory researchers have been closely involved in work that is being presented at the London Design Festival 2018. 'Plant Designer' showcases the state-of-the-art technologies involved in plant molecular farming, which uses engineered plants to produce large quantities of molecules for uses including medicines, diagnostics, vaccines and cosmetic products.
Designed the graphics for PharmaFactory bio-exhibition activity tools.